Smart Currency Business Publishes 2015 Yearly Currency Forecasts
By Ricky Bean January 21st, 2015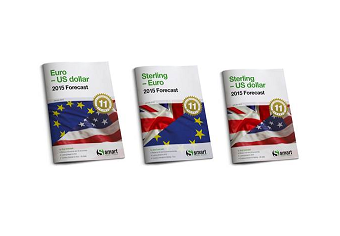 International payment specialist SmartCurrencyBusiness.com is pleased to announce the publication of its 2015 Yearly Currency Forecasts.
Focusing on three major currency pairings, sterling-US dollar, sterling-euro as well as euro-US dollar, the Forecasts contain economic summaries of the related economies in 2014, as well as key economic events to look out for in 2015 that may affect currency strength.
The forecasts can be downloaded for free here.