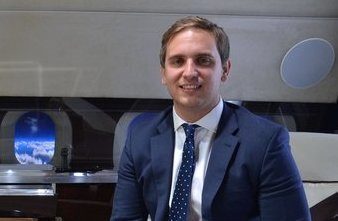 Smart Currency Business, the international payment specialist, has launched a service dedicated to handling foreign exchange for the Business Aviation community. Headed up by Alex Bennett, Business Aviation Specialist, the division aims to use its expertise in understanding the international currency landscape of the aviation market to mitigate financial losses during the currency exchange process.
The London, UK-based business is offering dedicated guidance on a range of tailored strategies to help aviation businesses understand currency costs and reduce risk on international money transfers, which could affect their bottom line. Bennett is dealing directly with Finance Directors offering a clear line of contact to ensure the full implications of currency conversions are fully understood.
"Having worked with a number of leading Business Aviation companies since inception six years ago we noted that the sector has its own unique requirements and there was a growing demand for our specific knowledge," says Bennett of the decision to launch.
In addition to recognising the need to respect and protect the sensitive, exclusive nature of transactions in this field, the new division will work to ensure that risks are mitigated on currency transactions, which can significantly minimise losses.
"The minute money is exchanged is the moment that there is potential exposure to market fluctuations. With its regulatory complexities and financial mazes we aim to use our know-how to support the Business Aviation market as it begins to show growth again after the recent economic challenges," adds Bennett.
Smart Currency Business is the only UK-based currency exchange in its field that does not remunerate its traders on commission, focusing instead, on client satisfaction and retention. This encourages the traders to provide impartial guidance on the best strategies and solutions for clients. "This approach ensures our traders are working towards the best result for the client, not themselves," concludes Bennett.
To support the launch Smart Currency Business has conducted extensive research into the market and launched its own supportive literature, Insights: Aviation Business, which features articles about the movers and shakers of the UK aviation industry, information about financial services and up to date information on the aviation landscape.
Click the links below to read coverage of this article in the press:
Business Airport International