Mitigating Currency Risk in the Run-up to the UK General Election
By Ricky Bean April 27th, 2015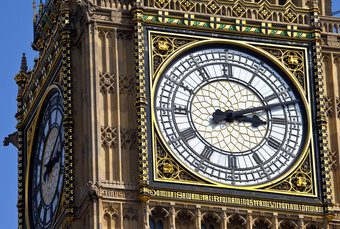 Commentary by Carl Hasty, Director of international payment specialist SmartCurrencyBusiness.com:
Foreign exchange volatility has soared in the run-up to the UK General Election on 7th May, boosted by mounting global risk. Sterling has had a weak run against a strong US dollar, but has also taken steps towards recouping its losses. This could change. How the UK currency will fare against its US counterpart, or other major currencies, like the euro, remains to be seen.
What UK businesses trading abroad – or with other forms of international payments – can be certain of is uncertainty surrounding the UK elections, and its effect on sterling. Whether we will see a majority Government or a hung Parliament – any doubts about the UK's economic prospects are likely to upset sterling's performance in currency markets.
Tips for UK businesses to mitigate currency risk:
Understand how currency fluctuations can impact your bottom line.
Know your budget rate.
Avoid slow payments – these could result in losing out on a deal.
Monitor rates in order to capitalise on favourable market movements.
Have stringent strategies in place if relevant, e.g. setting a rate now for future use.
Currency fluctuations can have a significant impact on a business's bottom line. However, the nature of currency markets is that there are always potentially surprises around the corner. Trade still goes on. What UK businesses with international payments need to do is to identify and adopt suitable strategies for mitigating risk.
Note: Carl Hasty is available to comment on currency, finance and business growth before and after the UK General Elections. All enquiries should go through Yi Ling Huang on yiling@smartcurrencybusiness.com or 0207 898 0500.
Click the links below to read coverage of this article in the press: