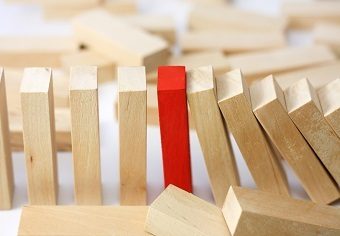 Sterling has had its ups and downs in 2014 so far, famously causing trouble for UK exporters due to its strength over summer. Although international waters have been choppy of late for UK businesses trading abroad, they can still benefit from reaching out to a wider market, rather than limiting themselves to local – and perhaps saturated – markets.
Carl Hasty, Director of international payment specialist Smart Currency Business said: " In order to succeed in international trade, UK businesses need to be aware of some key pitfalls to avoid. These include:
Not securing cash flow


Not being paid on time can cause cash flow problems for a business. Businesses should be aware that there are ways to fund these sales. Trade finance, for instance, can guarantee a UK exporter payment in advance from a third-party financial provider. This provides the local business cash flow to spend on operating and expanding their business, even before the overseas customer has made the payment.

Not minimising currency costs


Businesses need to be aware of currency exchange rates forecasts, in order to plan their currency purchases in advance. However, currency markets can fluctuate greatly, and unfavourable exchange rates can mean a significant profit loss for a UK business with international payments – businesses need to recognise the uncertainty of currency movements and have currency-buying strategies in place to mitigate risk.

Not considering all pricing options


There are many ways to price products and services. Cost-based pricing, which calculates prices based on costs and desired profit, may hinder profitability when currency costs are factored into the equation. Businesses can also choose from competition-based pricing – which looks to rival business's pricing structures, and value-based pricing, which allows a business to set prices according to what customers are willing to pay.

Not researching a market from all angles


The decision to trade abroad is not just a matter of demand, supply and finance. Businesses need to consider other factors, too, like logistics (how long are the lead times?), politics (is the country facing economic sanctions?) and culture.

De-Risk Your International Growth
It pays to mitigate potential risks from international trade by examining potential pitfalls and safeguarding your company against them. International trade offers the potential for business growth, and it is important to maximise your opportunities by minimising or eliminating risk."
To find out how we can help your business to reduce currency costs and de-risk your international growth 
call us on 020 7898 0500 or send us an email
Click the links below to read coverage of this article in the press: