Insights into Business Growth from GrowthAccelerator, UKTI, Smart Currency Business and Other Experts
By Ricky Bean February 26th, 2015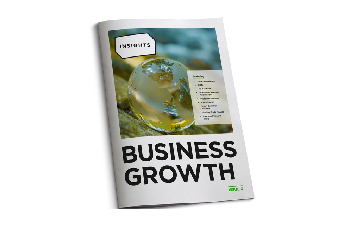 Smart Currency Business is pleased to announce the publication of Insights: Business Growth.
Having been invited to join Accelerate 250 in 2013 as part of Britain's 'vital six percent' of businesses that experience exponential growth and create more than half of all new UK jobs, Smart Currency Business understands the importance of expanding a business – and how to do it.
The company has been able to experience growth from different perspectives: from obtaining support from Government-backed GrowthAccelerator, to supporting growing businesses by sponsoring the Globetrotter category at The Brave & the Bold, the 2014 GrowthAccelerator Awards. Smart Currency Business has also been shortlisted in the Best International Solution Provider category at the Business Moneyfacts Awards 2015, to be held on 19th March 2015.
Smart Currency Business has achieved business growth of up to 50% a year not just by offering competitive rates, but also by offering its clients high-quality, informative content on currency, as well as on industry-specific and general business issues.
Part of the Smart Currency Business Insights series, Insights: Business Growth features articles, interviews and practical tips from successful entrepreneurs and business experts. The publication includes:
An interview on UK business growth by Karl Eddy from GrowthAccelerator, part of the government-backed Business Growth Service
Top tips for exporters from UKTI's Parveen Thornhill
Smart Currency Business's 10-year growth story
Tips for expanding abroad, by Howard Jackson from FD Solutions
International growth strategies by Daryl Woodhouse from Advantage Business Partnerships
How to grow sustainably, by Smruti Sriram from Supreme Creations
How to fund international trade, by Steven Pleace from Sterling Trade Finance
An introduction to single invoice finance by James King from the Interface Financial Group
Accessories label MARK/GIUSTI's international success
Insights: Business Growth can be downloaded here