How the Chancellor's Budget Will Affect UK Businesses Trading Abroad
By Ricky Bean March 18th, 2015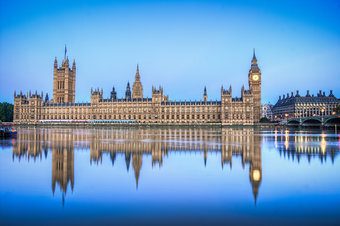 Commentary by Carl Hasty, Director of international payments specialist SmartCurrencyBusiness.com:
Trade with China dominated the Chancellor's coverage of exports in his 2015 Budget. He promised to double UK Trade and Investment (UKTI) resources to support exports to China, and posed the reminder that the UK is the first Western country to seek to become a founding member of the Asian Infrastructure Bank in Beijing.
I would have liked to hear further detail about how the Chancellor expects to achieve the Government's target of £1 trillion UK exports by 2020. It is encouraging that the Government aims to encourage exports to areas outside of the beleaguered Eurozone, which is currently still the UK's largest exports market. China is in the process of opening its doors, and is an exciting market to consider. However, although all currencies are subject to national and global uncertainties and risk, China's currency is less predictable, given that it is in the process of moving towards a free-floating currency. Without the right guidance, companies could see significant currency losses given unfavourable exchange rates.
Seen this way, it could be said to be risky to place all of our eggs in one basket if the Government is to focus on pumping new resources into opening up China to UK exporters. It would seem prudent to spread or extend resources to help UK businesses export to a wider range of overseas markets, so that UK exporters can make the most of other markets in addition to China and the Eurozone.
Click the links below to read coverage of this article in the press: