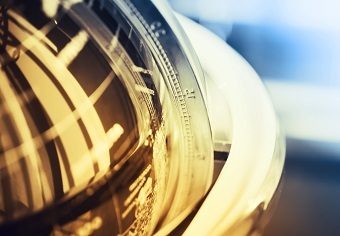 Alongside identifying, researching and working on overseas business opportunities, UK exporters also require specialist financial guidance. Carl Hasty, Director of international payments specialist Smart Currency Business, lists some organisations that offer support:
1. HMRC
Government tax revenue and customs department HMRC provides a Trade Tariff tool designed to help businesses navigate the complex waters of classifications and commodity codes for export and import duty. Once a business has identified their commodity code, it will receive additional information about their category, including any necessary licences, regulations, duties, VAT, tax reliefs, exemptions and customs procedures. HMRC also provides a service in conjunction with United Kingdom Trade & Investment (UKTI) to help UK businesses understand the intricacies of selling goods within the EU (the UK's largest export market), as well as outside of the EU.
2. The GREAT Business website
Touting 'Business is GREAT Britain' as a tagline, this portal provides a people-centric approach to how UK businesses can grow, export, become leaders in their field and nurture talent. It offers businesses practical advice, and demonstrates how this has helped British businesses in the form of video case studies featuring UK entrepreneurs.
3. Mentoring
Digital platform mentorsme.co.uk conflates the terms 'mentors' and 'SMEs' in its title, paying homage to its service and audience. The website contains in-depth information in the form of articles, videos, case studies and events for businesses seeking mentors, as well as for entrepreneurs who would like to mentor others.
4. Institute of Chartered Accountants in England and Wales (ICAEW) Business Advice Service
As the UK's premier network of established and upcoming accountants, the ICAEW is a trusted source of financial advice. It provides a general business service that covers challenges from planning a startup to growing an established business. UK exporters can refer to this treasure trove for practical guidance on how to start, troubleshoot or grow.
5. Export for Prosperity
A UKTI portal dedicated to international trade for UK exporters, Export for Prosperity covers topics from finance and insurance to IT and logistics. It also provides specialist advice for exporting to countries like Australia, Brazil, Italy, Nigeria and Saudi Arabia, as well as to South Asia.
Whether UK economic growth is export-led is still up for debate, but exports have been recognised by the government, businesses and the media as potentially lucrative sources of business and economic growth. There is a wealth of support available, and more needs to be done to make UK businesses aware of the help and guidance that they can access in order to export profitably.
Click the links below to read coverage of this article in the press: