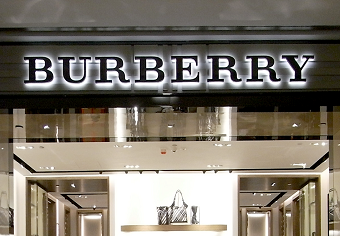 Global fashion brands are feeling the brunt of unfavourable exchange rates. Spanish retail group Inditex – owner of brands like Zara and Massimo Dutti – recently announced a fall in net profit due to disadvantageous currency exchange fluctuations.
British fashion label Burberry is in a similar predicament. Despite the departure of former CEO Angela Ahrendts in spring, the fashion giant has seen a 10% rise in revenue in the second quarter of 2014 compared to a year ago. It has also seen strong sales growth in the American and Asia-Pacific markets.
"Companies that trade internationally are experiencing the bitter bite of currency exchange fluctuations, more so given sterling strength so far in 2014," says Alex Bennett, Fashion Business Expert at international payments specialist Smart Currency Business.
"Fashion companies like Burberry and Inditex earn less from overseas sales when sterling is strong. However, the problem is not insurmountable. Businesses need to be made more aware of the implications of currency exchange fluctuations.
"They also need information about the currency exchange strategies that can help them save money in the long run, such as a forward contract, which allows them to lock in an exchange rate in advance. This helps to protect their profits from the risks associated with volatile currency market movements."