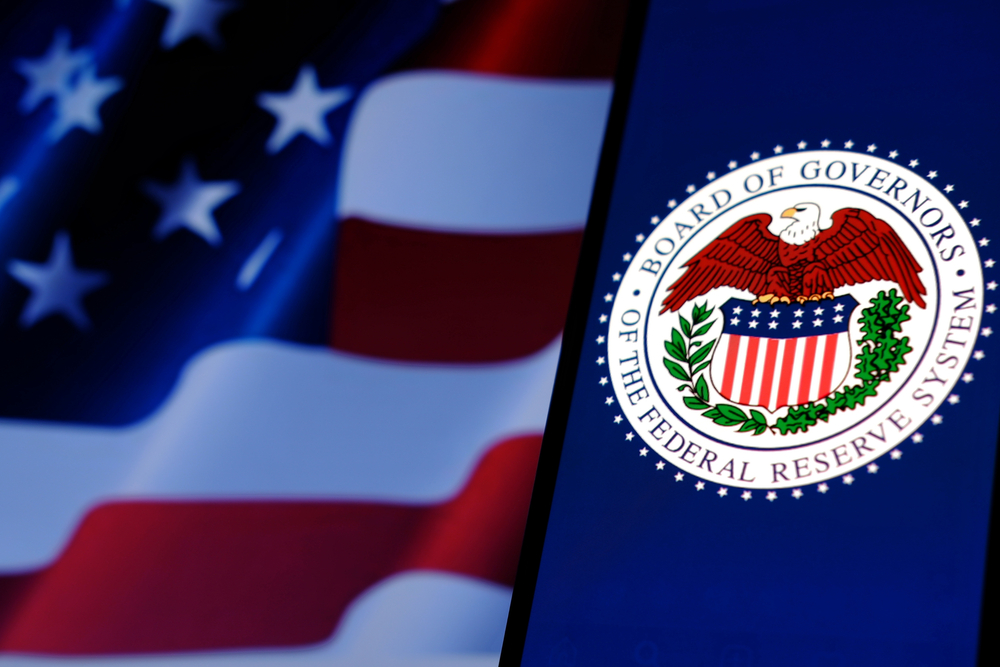 Yesterday Jerome Powell of the Federal Reserve made hawkish comments which caused the pound to fall
The pound fell against the euro and US dollar yesterday, losing about 0.5% and 1.5% respectively from the day's highs. There has been little movement this morning.
The big influence came from Federal Reserve chair Jerome Powell, who spoke in US Congress at 4pm UK time. In his prepared comments, Powell said, "The latest economic data have come in stronger than expected, which suggests that the ultimate level of interest rates is likely to be higher than previously anticipated."
He warned that the US central bank is primed to increase the pace of rate hikes should incoming data exceed expectations. US stocks were paused ahead of Powell's testimony and the US dollar rallied following his hawkish remarks.
On a similar note, Catherine Mann, an external member of the Bank of England's Monetary Policy Committee warned of further sterling weakness.  She told US news outlet Bloomberg that the pound could come under weakness if the hawkish tones from the Fed and ECB continue.
It's been a positive week for UK data, with Monday's new car sales and construction PMI both shooting up. Yesterday the year-on-year retail sales shot up to 4.9% after a 3.9% rise in January and above market expectations of 2.1%
In lighter news, a report from Nationwide revealed UK holiday bookings spiked in January 2023 despite the cost-of-living crisis. If you're looking to purchase property overseas, have you got your ticket to Your Overseas Home's virtual property event on Saturday 25th March? Register to catch invaluable finance seminars from IFAs and foreign exchange specialists.
The National Grid put two backup coal units into action yesterday for the first time since winter. The plant in question was EDF's West Burton A plant in Nottinghamshire. This was in prep for the cold weather scheduled last night.
Yesterday factory orders in Germany unexpectedly increased 1% month-on-month in January. This was above market expectations of -0.8%.
Today, we'll receive readings for the US' trade deficit, another testimony from Jerome Powell, JOLTs job stats and Canada's balance of trade.
Make sure any upcoming transactions are protected against the risks of sudden market movements. Secure a fixed exchange rate now with a forward contract; call your Business Trader on 020 7898 0500 to get started.
GBP: Mann warns of greedflation risk
Speaking to Bloomberg yesterday, senior Bank of England policymaker, Catherine Mann expressed her concern that British companies could possibly be exploiting the cost-of-living crisis to drive inflation-busting price hikes.
Mann mentioned the pricing power of companies meant lowering the UK's annual inflation rate to its 2% would need interest rates to rise further. The current annual interest rate is 4%.
GBP/USD: the past year
EUR: German retail sales fall unexpectedly
This morning markets heard high-impact economic data from Germany. Retail sales declined 0.3% month-over-month in January, after a 5.3% fall in December. This was highly unexpected as economists had forecast a 2% surge.
However, Germany's industrial production month-on-month in January came in at 3.5%, above than expectations of 1.5% and up from 2.4% drop in December.
USD: Federal Reserve ready to raise rates
Yesterday the Federal Reserve chair Jerome Powell said that the US central bank is likely to increase the pace of rate hikes if incoming data continues to suggest tougher measures are needed to control inflation.
For more on currencies and currency risk management strategies, please get in touch with your Smart Currency Business trader on 020 7898 0500 or your Private Client trader on 020 7898 0541.