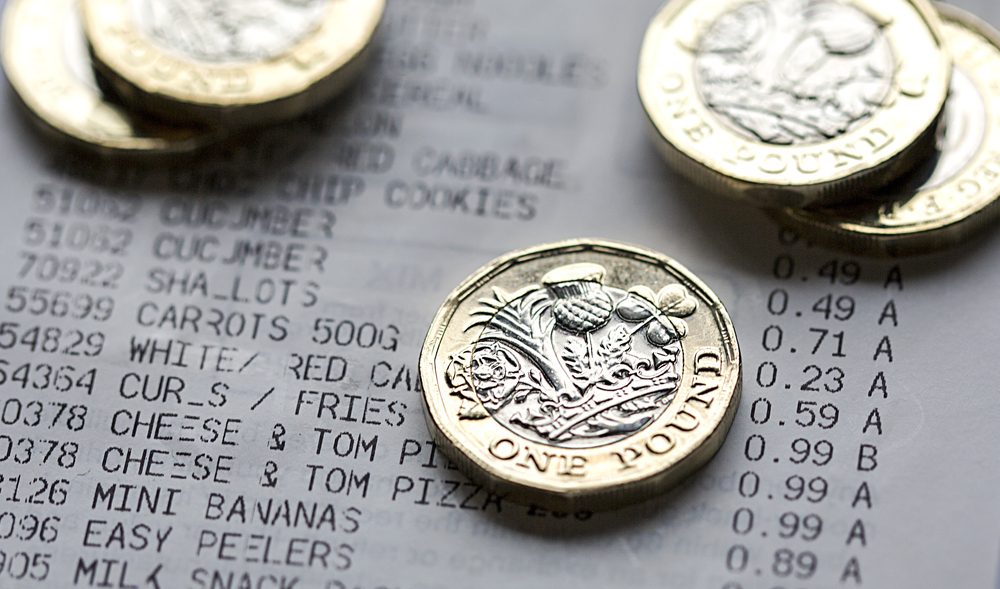 Sterling volatility continued yesterday as UK inflation unexpectedly fell to 2.4% in April. The markets had been expecting inflation to hold steady at 2.5% and the surprising dip makes it far less likely that the Bank of England will increase interest rates in August. The pound promptly weakened against the dollar and while it actually made some gains against the euro, this was likely down to some poor economic data from the eurozone. Interestingly, it also lost more than 2% against the Japanese yen which was its second largest daily fall this year.
The aforementioned poor economic data from the eurozone came in the form of a raft of purchasing managers' indices. Manufacturing PMI in Germany fell to 56.8 in May from 58.1 the month before, against an expectation of 57.8, while manufacturing in the eurozone also came in below what was expected at 55.5. All readings still show growth, but it appears as if it is slowing and the euro weakened sharply against the dollar following the releases.
Meanwhile, minutes from the Federal Open Market Committee meeting were released. They showed that most officials felt that the next rate hike would happen soon, suggesting they could rise as early as June. There was little indication of what might happen beyond that, but there was a hawkish bent to the sentiments expressed.
In contrast with the eurozone, the manufacturing and service sectors in the US improved in May. Manufacturing PMI climbed to 56.6 in May which is the highest mark for 44 months, while services hit a three-month high of 55.7. The US has been doing rather well of late which could strengthen the belief in further rate hikes in the future.
We'll be producing a handy compare and contrast document shortly, where we look at what some of the major banks predicted at the start of April and what actually proved to be the case. It should prove to be a useful snapshot of how even the experts don't know what is going to happen between any given currency pairing. With that in mind, what chance have the rest of us got? We'll provide further details soon, but in the meantime why not download our forecasts which show some currency predictions for the next 12 months?
GBP: UK inflation falls to 2.4% and sends sterling sliding
The main release of yesterday was the UK inflation figure for April which unexpectedly fell to 2.4%. It is the lowest figure for more than a year and raises some serious questions regarding whether or not the BoE will increase interest rates in August. The markets clearly don't think it likely at the moment, as sterling continued its recent weakness against the dollar and fell to a five-month low in the immediate aftermath of the release.
The Office for National Statistics attributed much of the fall in inflation to lower airfares which should please the British public. It will also ease the cost of living burden for UK households, although the resultant volatility in sterling should concern UK businesses who have not managed their currency risk. Recent currency movements highlight the need to put currency risk management strategies in place and this period of volatility is set to continue if further evidence of a weak UK economy is forthcoming.
Today we will see retail sales for April which are expected to have picked up month-over-month. The next major release this week comes on Friday, when we will see the second estimate of the GDP growth rate for the first quarter of 2018. Year-on-year, it is expected to be revised downwards from 1.4% to 1.2%. This could cause further sterling weakness.
EUR: manufacturing PMI slides in Germany and the eurozone
It was PMI day in Germany and the eurozone and the figures served up further disappointment. With the exception of services PMI in Germany, all readings had been expected to fall and, although they did, they fell by more than expected. The markets took this as further evidence of a slowing economy and the euro weakened sharply against the dollar and also lost ground against the pound.
Composite, manufacturing and services PMI in Germany had been expected to come in at 54.7, 57.8 and 53 respectively, but the actual figures were 53.1, 56.8 and 52.1. In the eurozone, composite PMI came in at 54.1, manufacturing hit 55.5, while services hit 53.9. The readings were all flash figures and might yet be revised upwards, but it will give the markets something to think about.
Consumer confidence in May also came in below expectations by falling to 0.2 from 0.3 the month before. It had actually been forecasted to increase to 0.4. Today we will see German Gfk consumer confidence for June and the final reading of Germany's GDP growth rate for the first quarter of 2018. Worryingly, GDP is expected to fall from 2.9% to 2.3%. We could yet see further euro weakness.
USD: June rate hike currently most likely scenario
The minutes from the FOMC meeting were released yesterday evening and showed that most officials are minded to increase interest rates soon. That points to a June rate hike, but beyond that nobody is quite sure. If the economy continues as it has been doing of late, then more hawkish policies can be expected.
Composite, manufacturing and services PMI all came in above expectations as a further reminder that the US economy is in rude health. They came in at 55.7, 56.6 and 55.7 respectively, against expectations of 55.0, 56.5 and 54.9. This no doubt helped the dollar, but inflation data from the UK and FOMC meeting minutes had the more profound effect.
Today is a more sedate affair, but we will see existing home sales for April and initial jobless claims up to 19 May. I'm not a betting man, but I predict further dollar strengthening throughout today and tomorrow is the UK and EU post further underwhelming economic data.
For more on currencies and currency risk management strategies, please get in touch with your Smart Currency Business trader on 020 7898 0500 or your Private Client trader on 020 7898 0541.