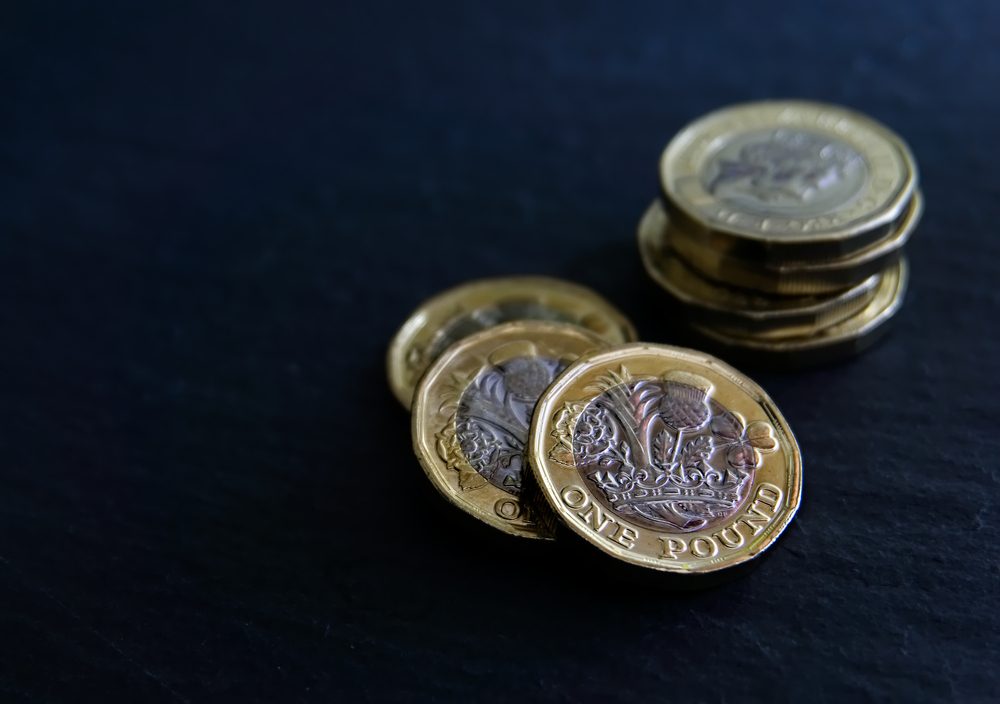 Last week saw some relatively strong sterling moves, as the UK and EU took a step forward in the quest for a Brexit withdrawal agreement. There is still the Irish border matter to resolve, but the 'complete accord' on citizen's rights and the cost of the divorce bill bodes well for the future. Expectations of an interest rate rise in May also helped buoy the pound and it is little surprise that our team was particularly busy as both Private and Corporate clients took advantage. It appears as if our message is working as they clearly realise that currency pairings can quickly reverse their positions so making hay while the sun shines – by protecting their budget – helps them minimise the inherent risks of dealing with foreign currencies.
Following the Bank of England's decision to keep rates unchanged at 0.5% on Thursday – and increased market expectations of a hike in May – the Monetary Policy Committee's Gertjan Vlieghe gave a speech in Birmingham on Friday. He said he believed there was a need to increase rates one or two times a year over the next few years which certainly didn't hurt the pound. Whether or not this happens is another matter entirely as nobody has a crystal ball and cannot foresee what will happen next week, let alone in the next few years, but there does appear to be an interest in normalising economic policy in the UK and US.
At the European Council Summit, it took EU27 leaders just two minutes to approve the Brexit transition period and guidelines for negotiations on a future relationship with the UK. Meanwhile, fears of an imminent trade war reared their head again following the Trump administration's decision to impose trade sanctions on China, including tariffs on $60 billion worth of products. China subsequently vowed to take 'all legal measures to protect our interest'. Worrying times.
The main release in the UK this week is the final reading of the GDP growth rate for the fourth quarter of 2017; we will see the German inflation and unemployment rate on the same day; and in the US we will see the GDP growth rate on Wednesday. A more sedate week than last, but that was so eventful that we're all deserving of a bit of a breather.
Finally, you might have seen us mention R&D Tax Credits and how you could potentially claim back thousands of pounds. We have been inundated with enquiries in the past couple of weeks and many of our clients are now working with specialists to process their claim. If your year-end is in March, then you really only have a couple of days in which to maximise your claim. If your business has done any R&D in the past two years then do please get in touch with us today by calling 020 7898 0500 or emailing charlie.davies@smartcurrencybusiness.com.
Just to let you all know, we're closed for Easter on Friday 30 March and Monday 2 April.
GBP: fine end to a pretty good week for the pound
The pound had a fine end to the week against the dollar on Friday and, over the course of seven days, strengthened by two cents. This was in no small part because of the progress made in the Brexit withdrawal agreement, which was approved by EU27 leaders on Friday. Expectations of an interest rate hike in May helped too, as did Vlieghe's speech in which he said he saw a need for one or two rate hikes over the next few year.
We also saw that the cost-of-living squeeze appears to be over, as inflation fell by more than expected to 2.7% and wage growth increase to narrow the gap. UK households have been feeling the pinch for a while now, but this news has led to make expecting an increase in business confidence, as well as consumer spending. Both would prove good for the economy and it is fair to say that last week was one of the most positive for the UK in a while.
This week is a little quieter, but we do have the final reading of the GDP growth rate for the fourth quarter of 2017 on Thursday, as well as the Gfk consumer confidence and Nationwide housing prices for March.
EUR: bloc given a 40-day exemption on tariffs
The euro enjoyed a decent end to the week by strengthening against the dollar and it also made some slight gains against sterling too. There's no definitive reason for this, although it is possible that the EU's temporary exemption from tariffs on US imports played a part. As it stands, the bloc has been given a 40-day exemption on tariffs which is both good and bad. Good because at least there is an exemption, but bad because it doesn't bode well for future trade. Belgium's Prime Minister, Charles Michel, said 'I have the impression that the US leader wants to negotiate with the European Union by putting a gun to our head.'
Today is extremely quiet for economic data, but tomorrow we will see industrial, services and economic sentiment for the eurozone. We will also see business confidence for March and consumer inflation expectations. Wednesday sees the release of the German Gfk consumer confidence and on Thursday we will see inflation figures and the unemployment rate for Germany.
USD: durable goods better than expected in February
The US posted some better-than-expected figures on Friday in the form of durable goods. The figure was expected to come in at 1.5%, but it came in much stronger at 3.1%. It is the biggest increase in new orders since June 2017 but did little to the dollar which weakened against sterling and the euro.
New home sales were slightly disappointing as they shrank by 0.6% month-over-month to 618,000. This is the lowest reading for four months and is some way below the 4.4% increase that had been expected.
Meanwhile, the Trump administration imposed tariffs on $60 billion worth of products from China. The two largest economies in the world are now rearing their heads which is not good news for anyone really. It remains to be seen how China will retaliate, but the likelihood is that they will not 'poke the bear' too much and might let it slide more than initially thought. It is being suggested that they are mindful that Trump could go even further, so perhaps caution is the best approach with him at the helm.
It's a quiet start to the week, but on Wednesday we will see the final reading of the GDP growth rate for the fourth quarter of 2017, while Thursday sees the final University of Michigan consumer sentiment reading.
For more on currencies and currency risk management strategies, please get in touch with your Smart Currency Business trader on 020 7898 0500 or your Private Client trader on 020 7898 0541.