Sterling growth plus UK price hikes, and the Italian referendum is a "NO"
By Smart Currency December 5th, 2016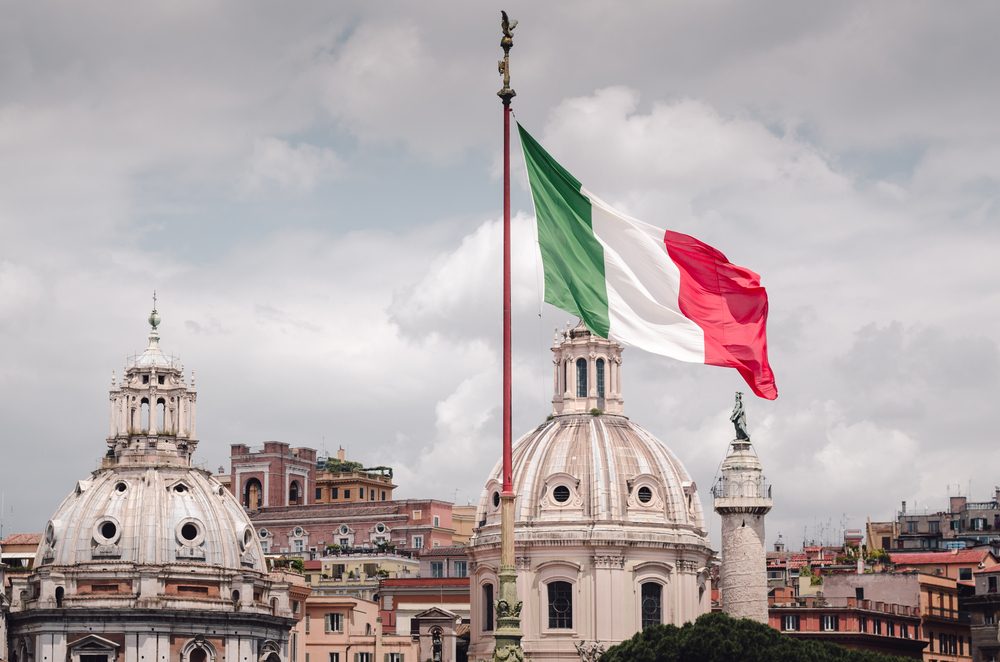 The euro has weakened following Prime Minister Matteo Renzi's spectacular defeat in the Italian referendum yesterday. The situation in Italy will no doubt cause turbulence across the Eurozone this week.
On a completely different note, we started our festive giving last week. As a result, our partner charity Solidarity Sports was able to take 8 disadvantaged children to the Magical Kingdom at Winter Wonderland on Saturday. Read more about the amazing job this charity does: Solidarity Sports website. We recently also supported 'Chainge16', an endurance bike race in aid of the British Asian Trusts 'Give a girl a future' campaign.
Back to our currency market review/preview.
GBP: sterling is up again but inflation could be just around the corner
The pound continued to push higher against a basket of currencies as the construction Purchasing Managers Index (PMI) was released on Friday. Once again we saw solid growth in the sector, a characteristic that has been defying Brexit. Order books also improved at the fastest pace for eight months and construction firms hired new workers to match the rising demand.
However, we also saw the steepest rise in prices for more than five years. This is a stark reminder of the headwinds that the UK is going to be facing in the year ahead due to growing political uncertainty surrounding Brexit and the triggering of Article 50.
Looking at data, following last week's less significant PMI, we have the headline figure out today which will focus on the service sector, the UK's largest business sector, in addition to the British importers' and exporters' BRC retail sales monitor, Halifax house price and manufacturing production data.
EUR: euro weakens on Italy's referendum result
A raft of data is to be released in the Eurozone this week but much of the focus this week will remain on Italy, which just voted "NO" to the proposed reforms which then resulted in the resignation of their Prime Minister. Initial reaction has been negative as it will result in uncertainty within Italy over political stability. The European Central Bank is poised to step in as needed.
In terms of data, we'll see the Services PMI for France, Germany, Italy and Spain released later today as well as the prominent Eurogroup meeting.
German factory order information and the ECOFIN meeting notes will be out on Tuesday, followed by lower-tier data releases from Germany, France and Italy on Wednesday.
Thursday sees the minimum bid rate and an ECB press conference – which will show how the central bank is going to react to the Italian referendum. The week will then finish on a quiet note, with only Germany's trade balance and France's government balance and industrial production figures, which are generally lower-impact data releases.
USD: dollar weakens despite expectation of rate hike
The US dollar weakened despite positive employment data as investors have started to protect their exposures as we head towards year-end.
The key figure for the week, a figure closely watched by the Federal Reserve, was non-farm payrolls. Jobs increased by 178,000 last month, compared to 142,000 in October. Importantly, the unemployment rate dropped to a more than nine-year low of 4.6%.
These figures, coupled with the upward revision of Gross Domestic Product (GDP) last week, should be enough for the Federal Reserve to go ahead with the signposted rate hike on 14th December.
Looking ahead, there are still some key economic figures that could make the FOMC pause and reconsider their decision. Released today is the ISM non-manufacturing data. This is followed by further readings on the job market on Wednesday and Thursday with job openings and jobless claims data.
On Friday consumer sentiment is due to be released.
For more on currencies and currency risk management strategies, please get in touch with your Smart Currency Business trader on 020 7898 0500 or your Private Client trader on 020 7898 0541.