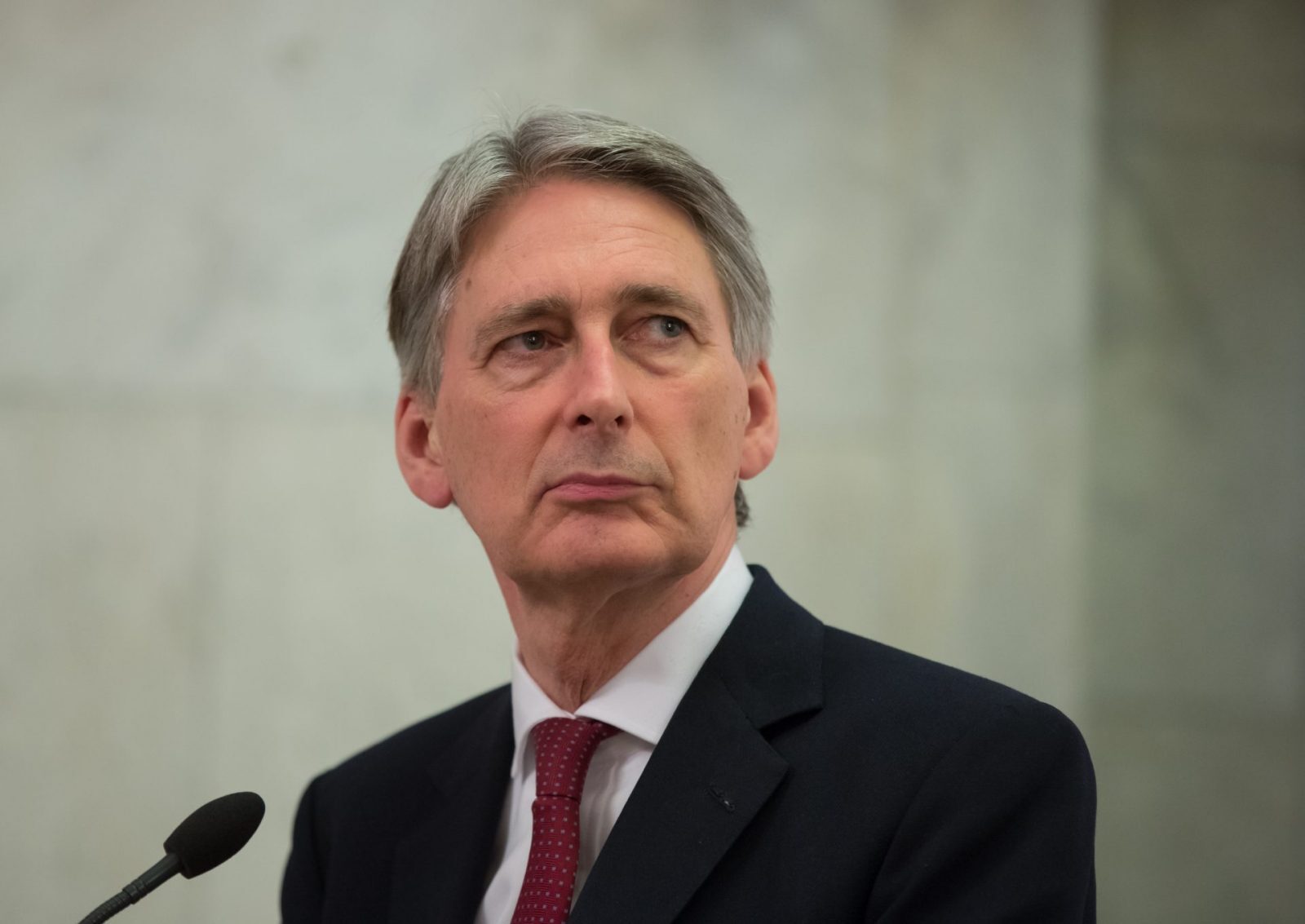 In 2016, the Chancellor Philip Hammond announced that the Spring Budget 2017 would be the last one ever and from then on there would be a Spring Statement with the budget coming each autumn. The first Spring Statement is due today and it is likely that there will be no major announcements. We can expect a summary of the economic and public finance forecasts which are unlikely to cause any significant market moves. Attention will be trained on any allusions to future fiscal policy, although Hammond conceded on the BBC's Andrew Marr Show that he didn't want to create 'too many waves'.
Sterling managed to climb higher against the dollar and it also made some gains against the euro. The single currency slightly strengthened against the greenback, which might have been weaker as a continuation of Friday's poor wage growth data from the US. All in all, yesterday was an extremely quiet one for economic data in the UK, US and eurozone, but today is a little busier. As well as the Spring Statement, we will see the inflation rate for the US. Year-on-year, it was 2.1% in January and could push up to 2.2% in February. And that is pretty much it for the day. Last week was such a hectic one that the lull so far this week is not unwelcomed.
Tomorrow we will have the German inflation rate, as well as January's industrial production figures for the eurozone. We will also see the retail sales from the US.
We thought we'd bring it to your attention that one of the ways we can provide greater efficiency for your business is our API tool which plugs directly into your own software, website or accounting package. In so doing, it provides live rate feeds and can execute currency exchange in a simple but effective way. Do get in touch if you have any questions about the tool.
GBP: Spring Statement likely to be subdued
It was a quiet start to the week for the UK, although we learned that the result of the EU referendum is having a significant impact on London house prices. Figures released from Your Move showed that prices in our nation's capital have fallen by as much as 15% in the past year along. That is the biggest decline since 2009, although prices in other parts of the UK have risen.
Meanwhile, Visa reported that UK consumers spent less on their credit cards last month in further signs that the British public is feeling the pinch created by inflation consistently outpacing wage growth. Card spending dropped by 1.1% in February and dropped by 1.2% in January. According to Visa, this means the first quarter of 2018 is set to be the worst on record.
Today's highlight is the Spring Budget 2018. In actual fact, it isn't a budget as such, more of a Spring Statement. For years there have been two annual budgets but this was changed and so today we will see an update on economic and public finance forecasts and that's about it. It will be interesting to see if Chancellor Philip Hammond provides any indication of future spending, but this is by no means guaranteed.
EUR: Greece to receive fourth tranche of financial assistance
As with the UK and US, it was a quiet start to the week for the eurozone, although we did have the Eurogroup meeting which focused on Greece and whether it had done enough to justify receiving the fourth tranche of financial assistance. The group 'welcomed the completion of the remaining prior actions by Greece, as required under the third review of its economic adjustment programme' and, ultimately, decided that the fourth tranche of €6.7 billion will be paid in two instalments.
The euro traded within an extremely tight range against the dollar and sterling yesterday, climbing a little against the former and sliding a little against the latter. But the movements were very small indeed.
Today is not much busier than yesterday in truth, but tomorrow we will see the German inflation rate and some data releases from the eurozone too. We'll see how industrial production across Europe fared at the start of 2018.
USD: inflation rate set for release today
Yesterday we alluded to the fact that the dollar didn't strengthen as one might expect following extremely positive non-farm payrolls data and actually fell back against sterling. However, while the currency markets didn't appear to be too impressed, the stock markets were, with the Nasdaq index hitting a fresh record high following optimism surrounding the strong jobs report.
It appears as if investors are not quite as concerned over the possibility of a trade war as they were last week. However, this is not to say one isn't forthcoming, especially given that Trump approved the steel and aluminium tariffs last week. It is a situation to watch for developments and we could see volatility in currency and stock markets if other countries begin to impose levies on imports.
Today we have the inflation rate due for release which crept above 2% last month (the figure was 2.1% when 1.9% had been forecast). It will be interesting to see whether this figure climbs higher year-on-year.
For more on currencies and currency risk management strategies, please get in touch with your Smart Currency Business trader on 020 7898 0500 or your Private Client trader on 020 7898 0541.