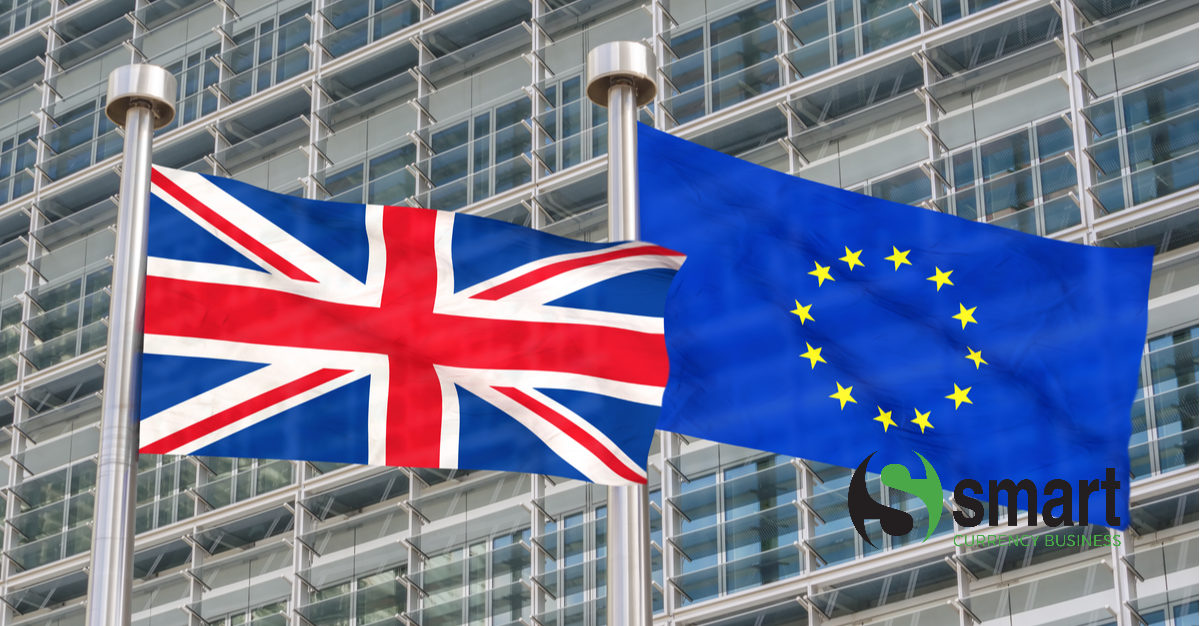 The pound recovered a little of its losses against the euro yesterday and remains strong against the euro and dollar today. The first round of face-to-face trade talks in Brussels came to an end, with little unexpected. The two sides described them as constructive, but with plenty of disagreement in a number of areas, including fisheries.
Expectations for another rate cut in the US are growing, helping to put pressure on the dollar. Factory orders came in worse than expected, and non-farm payrolls are expected to decline today, too.
Protect your business against this uncertainty with a forward contract – it locks in your exchange rate for up to two years, no matter what happens on the live markets. Speak to your Business Trader on 020 7898 0500 to find out more.
GBP: Pound strong as trade talks said to be "constructive"
The pound remained strong against the euro and the dollar yesterday and is still strong this morning. Its recovery began when the incoming BoE Governor, Andrew Bailey, hinted that they won't be rushing into a coronavirus related interest rate cut. Sterling was further supported by fairly positive UK-EU trade talk comments.
Michel Barnier, the EU's Chief Brexit negotiator, said that trade talks started in a "very constructive" manner at a press conference yesterday. He added that "there are points of convergence and divergence, which is totally normal for the first round of negotiations."
The second round of talks will take place in London later this month. There are many differences to iron out, including the EU wanting access to UK fishing waters and the UK wanting a Canada style trade deal.
EUR: First round of EU trade talks come to an end
The first round of face-to-face UK-EU trade talks are coming to an end, described as 'constructive' but with significant differences. The EU has also accused UK negotiators of approaching individual countries on a separate basis, warning that the bloc needs to remain united throughout the talk.
The next round of talks are expected to take place in two to three weeks. In the meantime, differences in approach have already emerged, with the EU preferring an overarching agreement covering all areas, while the UK team is seeking individual agreements on individualised areas. The EU argues that doing so will make ratification by national parliaments much more difficult.
The euro lost some of its gains against the pound yesterday, on a day with little in the way of data releases. However, it is strong today against other currencies. This morning's Italian retail sales have seen an increase year-on-year, but a decrease compared to last month – which could well continue with the impact of coronavirus.
USD: Dollar weaker as markets price in another rate cut
The dollar was weaker yesterday as expectations for another interest rate cut from the Federal Reserve grew. This comes after the Fed cut rates by half a percentage point in an emergency move against the coronavirus.
Markets are currently pricing in a 25-basis point cut at the next Federal Reserve meeting on the 18th of March.
Yesterday, Factory orders came in worse than market expectations, showing that manufactured goods shrank 0.5% month-on-month. However, the number of Americans applying for unemployment benefits decreased in February.
Today, we'll see Non-Farm Payrolls and Balance of Trade figures, which could provide further insight into whether the Fed will cut rates again this month.
For more on currencies and currency risk management strategies, please get in touch with your Smart Currency Business trader on 020 7898 0500 or your Private Client trader on 020 7898 0541.