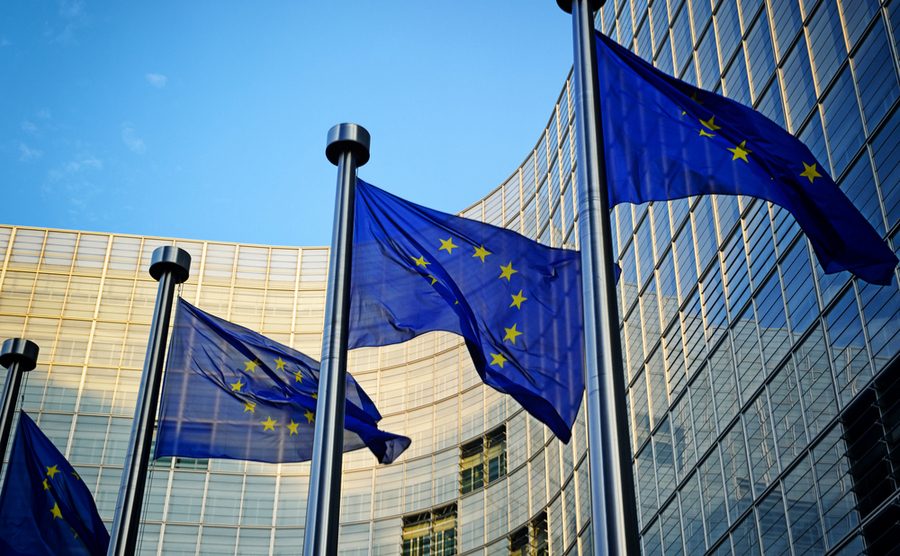 The pound is stable this morning as markets wait for this evening's decision on an extension to Brexit. It seems highly likely that one will be granted, but it remains to be seen how long it'll last. May will present her case to the EU27 this evening, having already met Macron and Merkel one-to-one.
The ECB will give its press conference this afternoon, at which rate hikes are expected to be postponed. Meanwhile, Donald Trump has further raised threats of tariff hikes, stating that he would put tariffs on "$11 billion of EU products!"
There's a lot of volatility on the horizon – so make sure to protect your capital with a forward contract. To find out more, call your business trader on 020 7898 0500.
GBP: EU leaders to vote on delaying Brexit
The markets – and politicians – are watching with baited to see the result of EU leaders' decision on a Brexit extension. The general feeling is that an extension will be agreed, but it remains to be see what form it will take. Theresa May will address the meeting at 16:30 this evening, after which EU leaders are expected to make their decision. Commentators say that dates ranging from December 2019 to March 2020 have been mentioned.
The pound drifted downward yesterday, but any significant movement will likely come this evening. Both Labour and Conservative MPs have said that significant progress has been made in cross-House talks. If no result does eventually emerge into a deal, however, it will be back to the Commons, as May has said MPs will again vote on a series of options.
Today, we also have a number of significant economic releases, including the UK's balance of trade, forecast to come in at -1.2bn, up from -3.825bn. Construction output is also expected to have increased 0.2% year on year, as is manufacturing production.
EUR: Euro stable ahead of EU summit
The euro has stayed relatively stable over yesterday and this morning, with the main news yet to come. At 13:10, the ECB will hold a press conference, expected to see rate hikes put off. Then, this evening, EU leaders will decide on a Brexit extension.
Charles Michel, Prime Minister of Belgium, will also hold a separate meeting for those closest-hit by a hypothetical no-deal, with attendance expected by France, the Netherlands, Denmark and Sweden, to co-ordinate on trade arrangements and decide their path in advance of the official summit.
USD: US-EU trade war looks more likely
The dollar wavered last night as fears of a trade war between America and Europe rose following Tweets from Donald Trump. Business optimism came just above forecast, at 101.8 instead of 101.3, in a sign of positivity for the US.
Increased tariffs on EU goods coming into the US look more and more likely. Donald Trump Tweeted yesterday morning that 'The World Trade Organization finds that the European Union subsidies to Airbus has adversely impacted the United States, which will now put Tariffs [sic] on $11 Billion of EU products! The EU has taken advantage of the U.S. on trade for many years. It will soon stop!'
For more on currencies and currency risk management strategies, please get in touch with your Smart Currency Business trader on 020 7898 0500 or your Private Client trader on 020 7898 0541.