EU in spotlight as Macron renews call for 'coronabonds'
By Christopher Nye April 20th, 2020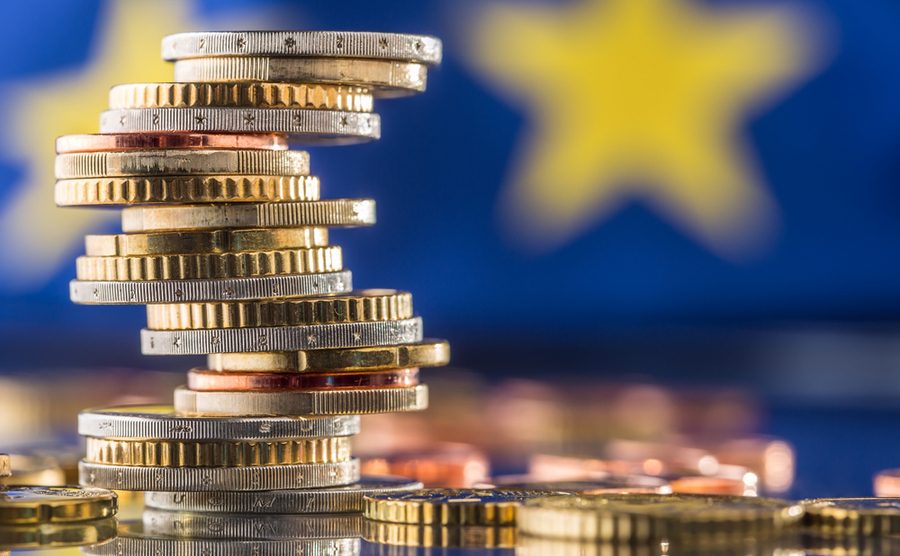 The pound has started the week up against the euro and dollar, as the government announced last week that lockdown measures would continue for at least three weeks. Brexit talks are also set to continue via video conference next week, after the first trial last week.
The UK government also confirmed last week that it would not be looking at extending Brexit, which means that negotiators will be under pressure to deliver in an even shorter timespan, and will likely put pressure on both the pound and euro in the future.
Emmanuel Macron has renewed calls for the creation of 'coronabonds' to help ease pressure on the hardest-hit EU member states. The idea has proven deeply divisive so far, so the markets will be watching this Thursday's Eurogroup meeting closely for a hint of a future direction to be taken.
The dollar has started the week weaker against the pound, as the appeal of the dollar as a safe haven declined somewhat over fears of poor economic performance and poor containment efforts against coronavirus, as some join protests to lift lockdowns.
Be sure to protect any upcoming transactions you have. Speak to your Business Trader today about locking in your rate with a forward contact on 020 7898 0500 now.
GBP: Sterling steady ahead of Brexit negotiations
Sterling held steady on Friday, after Dominic Raab announced that the UK would extend lockdown measures for another 3 weeks.
The government also announced that it would extend the furlough scheme until the end of June, so ensure that businesses are supported throughout the coronavirus crisis.
Brexit negotiations between the UK and EU will resume again via video conference this week. The progress of these talks could affect the pound, as the possibility for a no-deal scenario at the end of the year would cause further uncertainty. So far, the government have said that they are not willing to extend the Brexit transition period.
This week, we'll see a series of data for the UK. PMI data is expected to stay in contraction territory, whilst retail sales for March are predicted to show a significant drop.
EUR: Macron to push for 'coronabonds'
Euro had a choppy week against sterling, ending slightly down against the pound after Eurozone construction output dropped substantially to -0.9%. Automobile sales also dropped 50%, according to figures published by ACEA. Meanwhile, there is more uncertainty ahead for the Eurozone, as Emmanuel Macron renewed calls this weekend for 'coronabonds', saying the EU could fail as a political project if it does not help the worst-hit member states.
This Thursday's EU video meeting, then, will be closely scrutinised for any signs of a progression on the issue. Policymakers will be discussing options for a further rescue package, which the Eurozone's bailout funds chief has said should be at least €500 million.
Later this morning, Eurozone balance of trade figures are expected to show a drop. We will see a number of economic releases over the next few days, although, interestingly, German economic sentiment is expected to come closer to re-entering the positive – perhaps helped by the sentiment that the country is slowly exiting the peak of coronavirus.
USD: Dollar weaker as unemployment forecast to rise
The dollar has continued to drop against the pound this morning. With optimism cautiously growing about a new treatment for coronavirus in the months to come, the appeal of safe haven currencies will lessen somewhat. A University of Chicago hospital has carried out experimental drug trials, which have reportedly had positive results. That said, worries over the spread of the virus in the US itself are conversely also pushing the dollar down as some join protests to lift lockdowns.
This week, we'll see more jobless claims data for the US,  with already-high unemployment expected to continue to rise. New home sales are expected to have fallen 15%, while, on Friday, durable goods are forecast to have dropped by just over 11%.
For more on currencies and currency risk management strategies, please get in touch with your Smart Currency Business trader on 020 7898 0500 or your Private Client trader on 020 7898 0541.