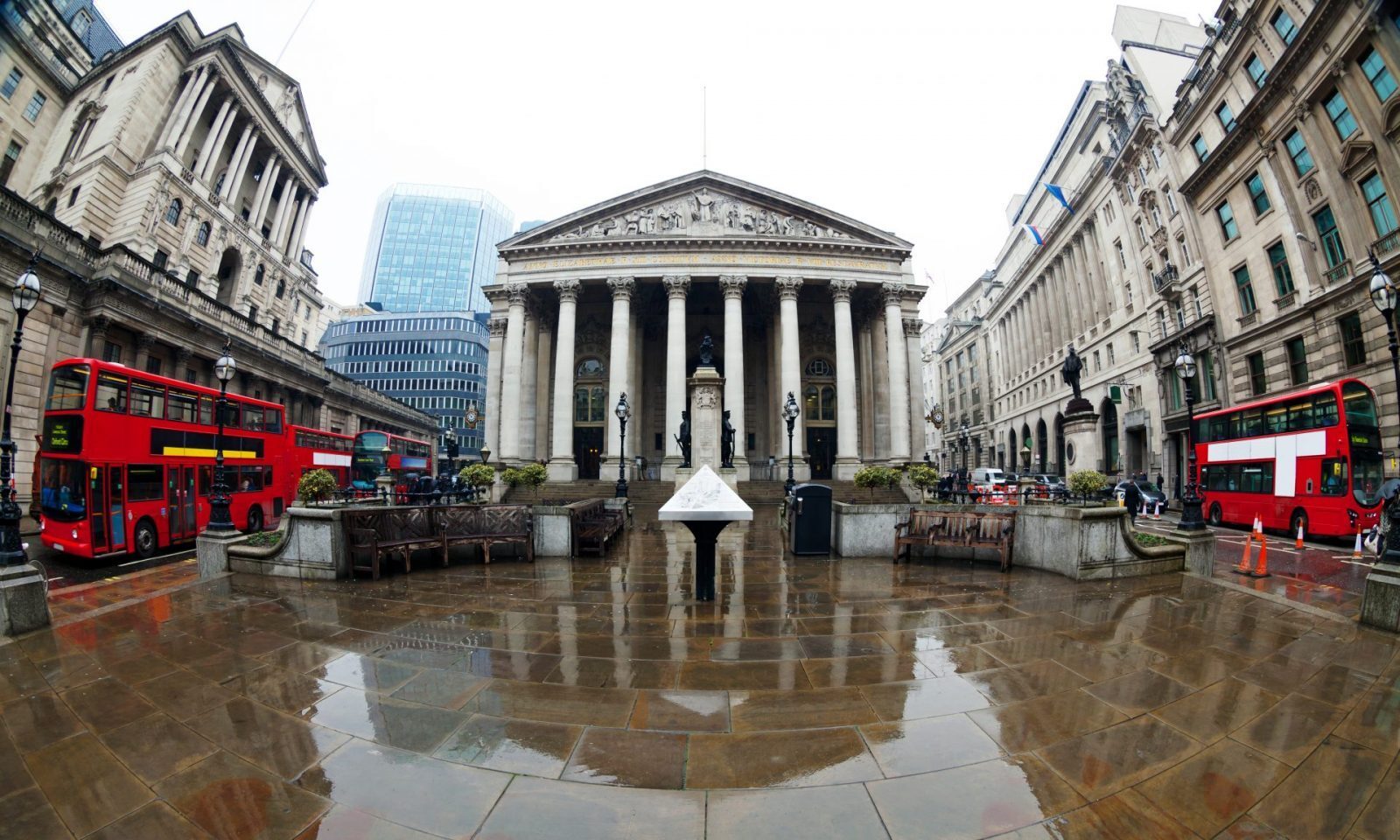 While markets seem content with yesterday's inflation data, will comments from the Bank of England and the latest UK employment figures surprise to the upside or downside today?
A new bomb attack in Germany, fears over what will happen in Syria and North Korea plus the French elections are adding to uncertainty and, therefore, possibly also to volatility in the currency markets.
If you haven't watched our webinar on currency volatility yet, register now to watch the webinar on demand on your desktop, tablet or mobile.
Please be aware that due to the Easter break, our offices will be closed on Friday, 14th April, and Monday, 17th April. Please get in touch with us today or tomorrow should you wish to make any fund transfers or have any requirements or questions before Easter.
GBP: UK inflation held steady in March
Sterling strengthened further yesterday as the BoE's preferred measure of inflation was released. The consumer price index held firm at 2.3%, comfortably above the BoE's 2% target. Markets had priced in a 0.1% decrease to 2.2%.
Inflation has been pushing higher since the EU referendum in June 2016, which caused the pound to drop by as much as 20%, increasing the costs of imports into the UK.
Food prices are a major contributor to the rise in inflation. In March they were up by 1.2% over the same period a year ago, which represents the largest annual increase in three years. Bloomberg said yesterday that retailers were coming up with more creative ways of passing on the Brexit-induced cost increases to consumers. Instead of boosting the price of staple goods such as milk and eggs, less frequently purchased goods, including light bulbs, are becoming more expensive. Indeed, from October to March their price rose by 19%!
We have another big day ahead in terms of economic data and news. BoE Governor Mark Carney is due to speak at the International FinTech Conference in London. This could cause some sterling movement.
In addition, UK employment data will be released this morning. Markets are expecting a decline in the number of people claiming unemployment-related benefits. However, arguably more important is the expectation that the average earnings figures will fall below the rate of inflation, which poses a concern.
EUR: German sentiment data at two-year high
The euro hasn't reacted unduly to last night's bomb attack in Dortmund, which targeted the Borussia Dortmund football team's bus as they were heading to their Champions League match against Monaco.
Economic data released before the attacks yesterday shows that Germany remains positive and it is expected that Europe's largest economy will continue to grow over the next six months. The German ZEW figures did not only improve but they also came in above expectations. However, the euro couldn't really benefit from this because ECB President Mario Draghi's words on monetary policy last week continued to weigh on the single currency.
In the meantime, the upcoming French election will be watched closely. The latest polls suggest that far-right leader Marine Le Pen will win the first round but be beaten by Emmanuel Macron in the second round. Having said that, Donald Trump was expected to fall at the first hurdle and Brexit wasn't forecast, so it's probably best to take all polls with a pinch of salt.
USD: possible US military action looms large
The dollar first looked as if it was managing to hold on to some of its recent gains after hawkish comments from Federal Reserve members Bill Dudley and James Bullard about reducing the trillions in government bonds and the mortgage-backed securities it continues to hold.
However, as the day progressed, the dollar began to drop off. Traders moved out of their dollar positions and into the safe-haven Japanese Yen. The main reason for the concern is the general build-up of geopolitical risk, with the possibility that the US may take action against Syria and/or North Korea.
It remains to be seen whether the continued missile testing by North Korea and the chemical weapons attack on civilians by the Syrian government will prompt further action.
For more on currencies and currency risk management strategies, please get in touch with your Smart Currency Business trader on 020 7898 0500 or your Private Client trader on 020 7898 0541.