Export businesses are generally thought of as those firms moving physical goods from the UK to customers in other parts of the world. However service providers, like international removers, face the same challenges in managing currency risk as any other export firm.
Formed in 1994, Doree Bonner International, a domestic and international removals company, offers the full suite of removals services from logistics to storage for both consumers and businesses.
Because of its operations, Doree Bonner faces a variety of costs in destination countries, and as such requires transfers to be made in various currencies, often at short notice.
Doree Bonner had historically used a bank for their international payments but it proved prohibitive due to the high service charges.
Nigel Smith, Financial Controller of Doree Bonner explained, "In comparison to banks, Smart Currency Business is highly competitive, doesn't charge us any fees and our profits have really benefitted as a result."
"As well as the cost savings, we get a first-rate service from our dedicated trader who works really proactively to get us the best rates on the market.  Our funds are transferred within twenty four hours, which is essential to our operations.  The whole process is absolutely seamless and hassle-free at every stage."
Building value-added services
through partnership
Given the benefits Doree Bonner enjoyed from Smart Currency Business in its own business, it made sense to establish a formal partnership to create an extension of its own services.
"We see great benefits in having an expanded service offering for our clients.  We get a large number of queries around currency transfer services. It is very useful to be able to add to our service offering by recommending a service provider that we ourselves have used and trust with our payments."
Charles Purdy, CEO of Smart Currency, adds that the partnership between the two companies was a logical fit.
"Wherever we see real value for our clients, we will recommend external service providers to assist in areas that go beyond our own remit.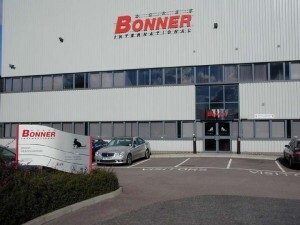 Removals is one such area where many clients have sought recommendations from Smart Currency Business for reliable, trustworthy removals services," Charles says.
"Both Smart Currency Business  and Doree Bonner want to go above and beyond to assist their clients in any way they can. Given the central role of international payments in overseas relocations, it makes sense for a removals company to be in a position to make recommendations for a currency specialist, and we feel privileged that Doree Bonner has had such a good experience with Smart Currency Business that they will go as far as to recommend our services to their own clients."