How Imagro UK Came to Enlist Smart Currency Business's Services
By Ricky Bean February 27th, 2014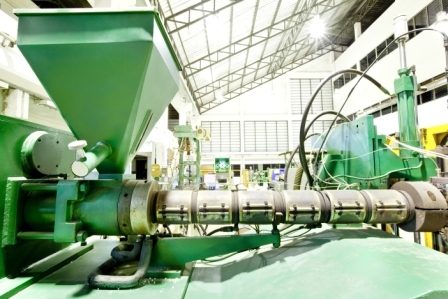 Managing Director Matthew Sydenham Reveals How Imagro UK Came to Enlist Smart Currency Business's Services
Imagro UK specialises in importing polymers from the Far East and from across Europe. Each month they need to transfer sums of US dollars, sterling and euro to pay their various suppliers and offices around the globe.
"We weren't getting great rates from any of the three or four banks that we were using back then and they were never able to tell us when our contracts would be finalised," says Managing Director Matthew Sydenham. "This meant that it was a case of placing an order and then waiting to see what rate we would get when they finally got around to dealing with it. That just wasn't going to work for us so after I was recommended Smart Currency Business by a contact. We got in touch, and have been working with them for almost a year now."
How Smart Currency Business Can Help Improve Profits Given Tight Margins
You might wonder how exactly Smart Currency Business can help improve profits given the tight profit margins experienced throughout the supply manufacturing industry. Matthew continued: "We need to make sure that we're constantly focused on limiting our losses. We do this by setting a target exchange rate for each month that we would like to achieve. If we have time, Alex Bennett, our currency consultant, will lock in the rate with a Forward Contract or he will watch the rate until it reaches a satisfactory level that we are happy to trade at".
Service the Smart Way
Matthew elaborated on Alex's personal service: "Alex is a good guy. He calls us regularly with interesting ideas about how he can help us further and how we can improve the ways that we operate. It's good having someone like that working to help you. The proactive relationship management that we enjoy from Smart Currency Business is refreshing when you are used to encountering FX companies who are all about getting your business but who have no interest in dealing with you in the professional, efficient and accessible way that the Smart team do".
Managing your foreign currency exposure effectively is a vital requirement for any business that deals internationally.
For more information, get in touch with the team at Smart Currency Business, contact us on 020 7898 0500 or email info@smartcurrencybusiness.com