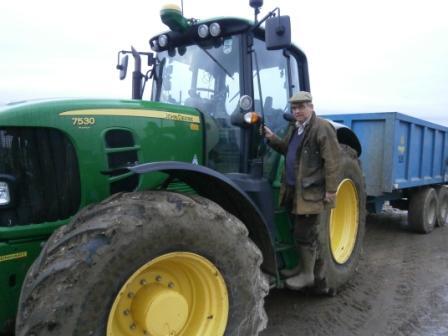 John Young is the owner of Breken Farms in Peterborough and receives an annual Single Farm Payment (SFP), a subsidy paid to farmers in the European Union.
John is committed to developing his business and keeping up with costs for assets. With a combine harvester costing around £250,000 and a large tractor costing around £100,000, John is mainly putting the subsidy towards reinvestment and capital spending.
Having been introduced to Smart Currency Business by Agricole, John decided to save money on currency costs for his 2013 subsidy by booking forward contracts. This helped him to secure a favourable EUR/GBP rate to be traded up to twelve months in advance. John booked forward contracts for his €100,000 subsidy at an average exchange rate of 0.8496.
Based on John's secured exchange rate, the total sterling payable to him from these contracts is £84,962. The exchange rate set by the European Central Bank in September 2013 for calculating the SFP was €1=£0.83605. Had John chosen to receive €100,000 in pounds sterling, he would have received £83,605. John's account with Smart Currency Business allowed him to save approximately £1,357 on currency costs, with no commission charges or hidden fees involved.
Having had a bad experience with a bank in the past (they did the opposite of what he'd wanted to achieve), John waited a couple of years before signing up with a currency specialist. He has found dealing with Smart Currency Business a vast improvement, and would recommend our services to others in a similar position. "I'm looking forward to another happy deal next year," says John.
For help on maximising your Single Farm Payments, or to find out more about booking a forward contract, contact us on 020 7898 0500 or email info@smartcurrencybusiness.com