12 November 2013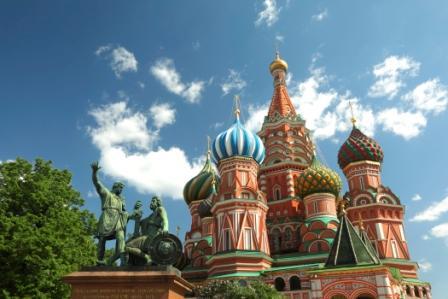 RUB (Russian rouble) Current Rate:
RUB52.34/£1; RUB32.82/US$1
The Russian rouble had a second month of consolidated gains against a basket of currencies, most notably the euro and dollar. This news can be attributed to the fact that the US Federal Reserve will be, for the time being, maintaining their monthly purchase of bonds.
Essentially, this will be viewed by the markets as an appetite for riskier assets. The rouble posted a 0.4 per cent monthly gain against the basket of currencies on top of its impressive 1.5 per cent gain in September.
This month again looks set to be dictated by the decisions of the Federal Reserve with a chief economist from the Moscow office of Bank of America stating, "The rouble's performance in November will to a large extent depend on the evolution of the Fed's tapering expectations".
Inflation has been an issue for the Russian economy. However last month, we saw the figure drop into its target range for the first time since August 2012.  Russian Central Bank policy makers will meet on 8 November 2013 to discuss policy rates.  With inflation in line with targets, we could be looking at a possible rate cut in the coming months with many people expecting a 25 basis-point cut before the end of 2013.
The combined consensus bank forecasts show a fairly steady rate between sterling and the rouble, with a slight appreciation from today's rate.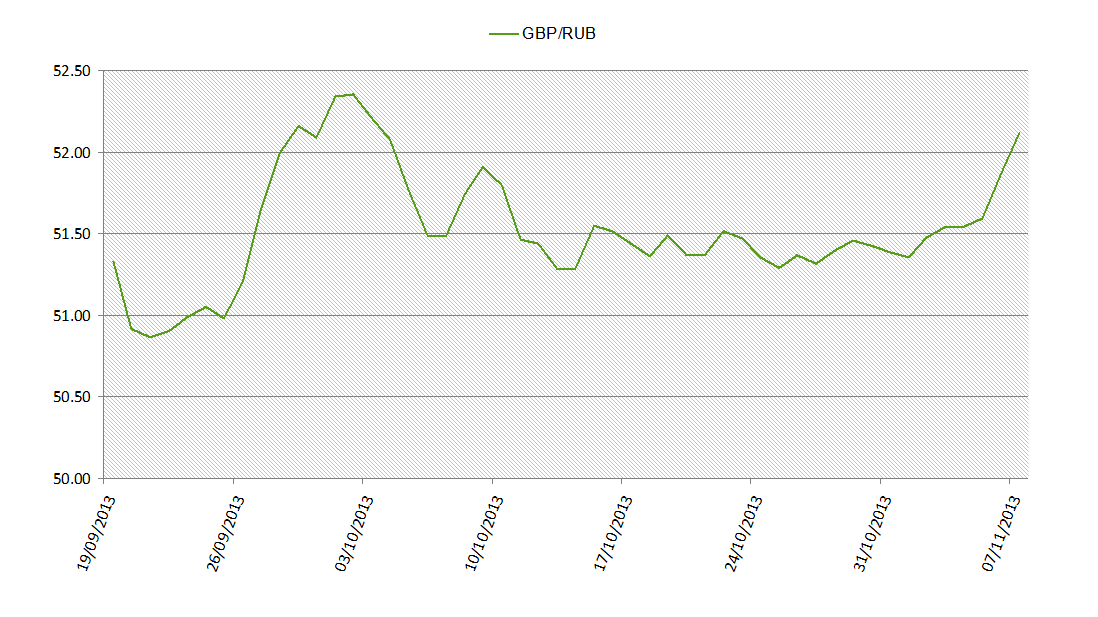 Rate forecasts for GBP/RUB:
| | |
| --- | --- |
| Time Length | Rate |
| 1 month | 51.68 |
| 3 months | 51.78 |
| 6 months | 51.33 |
Forecast accurate from 8 November 2013. Data taken from Reuters' poll.
Data sourced from GBP/USD and USD/RUB cross.
For help and guidance on making international payments using Russian Rouble, call 020 7898 0500 or send us an email
Disclaimer:
This information in this report is provided solely for informational purposes and should not be regarded as a recommendation to buy or sell. All information in this report is obtained from sources believed to be reliable and we make no representation as to its completeness or accuracy.