21 May 2014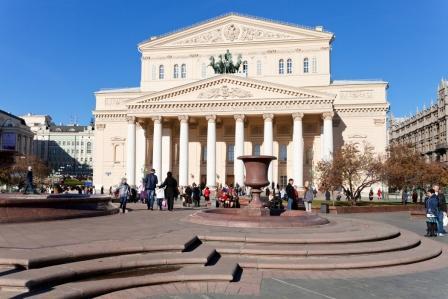 RUB (Russian rouble) Current Rate:
RUB 58.23/£1; RUB 34.46/US$1

The Russian rouble has been through the wringer, with international sanctions brought on by tensions in Ukraine contributing to capital outflows. Data released demonstrated continuing troubles for the Russian economy in terms of capital outflow, reporting a 48% rise in month-on-month demand for dollars in March, and a 50% increase in demand for euros.
The rouble's problems existed before the crisis, with economic challenges that have existed since the beginning of the year. Russia is said to have lost $60 billion in net capital outflows in the first quarter of 2014 – more than in 2013. The rouble has depreciated accordingly, weakening by 7.2% this year.
The list of economic troubles faced by Russia doesn't stop there. Besides increased capital outflows and a weakened rouble, the economy faces a technical recession, as apparent by its stagnant income and economic growth. Seen alongside a rise in inflation, it will soon be a case of consumer incomes decreasing in real value. In addition to this, the weakened rouble has resulted in high import costs, which retailers have passed on to consumers, thus exacerbating the woes of wage-earners.
Has Russia's economic recession been the cause of geopolitical actions? Finance Minister Anton Siluanov thought so. Recent news that Russian President Vladimir Putin had withdrawn troops from the Ukrainian border caused the rouble to rise to an almost a four-month high, strongly suggesting that the rouble's fortunes are tied to its country's actions on the international front.
However, it would not be prudent to suggest that the rouble will continue to strengthen and the Russian economy to recover on the back of apparently easing tensions. Russia's economic problems existed before the recent Ukraine crisis. It is because of this that we are expecting – all else being equal – that the rouble will improve against sterling in the next three months, but will buck this trend and weaken against sterling around the six-month period, unless the Bank of Russia does anything to solve the problems inherent in its economy.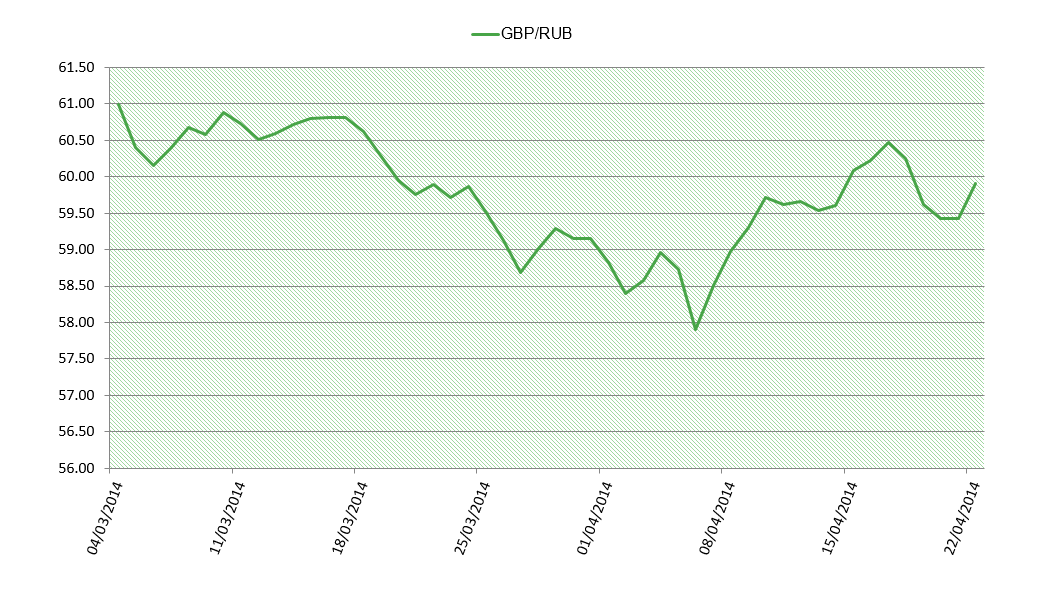 Rate forecasts for GBP/RUB:
| | |
| --- | --- |
| Time Length | Rate |
| 1 month | 60.4800 |
| 3 months | 59.9802 |
| 6 months | 60.0675 |
Forecast accurate from 20 May 2014. Data taken from Reuters' poll.
Data sourced from GBP/USD and USD/RUB cross.
For help and guidance on making international payments using Russian rouble,
call 020 7898 0500 or send us an email
Disclaimer:
This information in this report is provided solely for informational purposes and should not be regarded as a recommendation to buy or sell. All information in this report is obtained from sources believed to be reliable and we make no representation as to its completeness or accuracy.