21 January 2014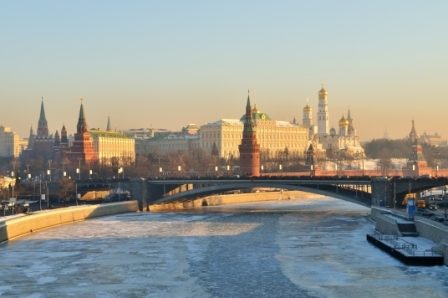 RUB (Russian rouble) Current Rate:
RUB 55.79/£1; RUB 33.95/US$1
The Russian economy underperformed in 2013, with growth expectations of 4% clocking in at a disappointing 1.3% for the period from January to November. Monetary policy will be under close scrutiny in 2014 as the country faces inflation exceeding the Bank of Russia (CBR)'s 5% target, with the central bank holding back from reducing borrowing costs. Russia will have to undertake a long, arduous journey to reach CBR Chairwoman Elvira Nabiullina's pledge for lower inflation and a free-floating rouble by 2015.
Challenges and opportunities…
Despite its troubles, Russia is enjoying low levels of unemployment (5.4% by November 2013 estimates), with more than 25% of the labour force in the public sector. These low levels are helping to soften the blow of Russia's economic challenges at an individual level, but the effect is negated by household experiences of inflation warring with wage levels.
The Russian economy faces further challenges in 2014 and beyond, with its standing as the world's largest oil and gas producer is facing upcoming competition from the Unites States, with the latter projected to surpass it by 2015.
Promising news…
Despite the many challenges faced by the Russian economy, there is also promising news. US$50 billion has been invested into the Winter Olympics – to be hosted in the Russian city of Sochi in February – which is hoped to boost tourism. Russia has also recently bolstered relations with Ukraine, offering the troubled country a bailout that steered it away from EU integration.
Rouble movement against sterling has been varied in the past couple of months, and will continue to be mixed, with the rouble expected to weaken against sterling in the next couple of months and strengthening mid-year.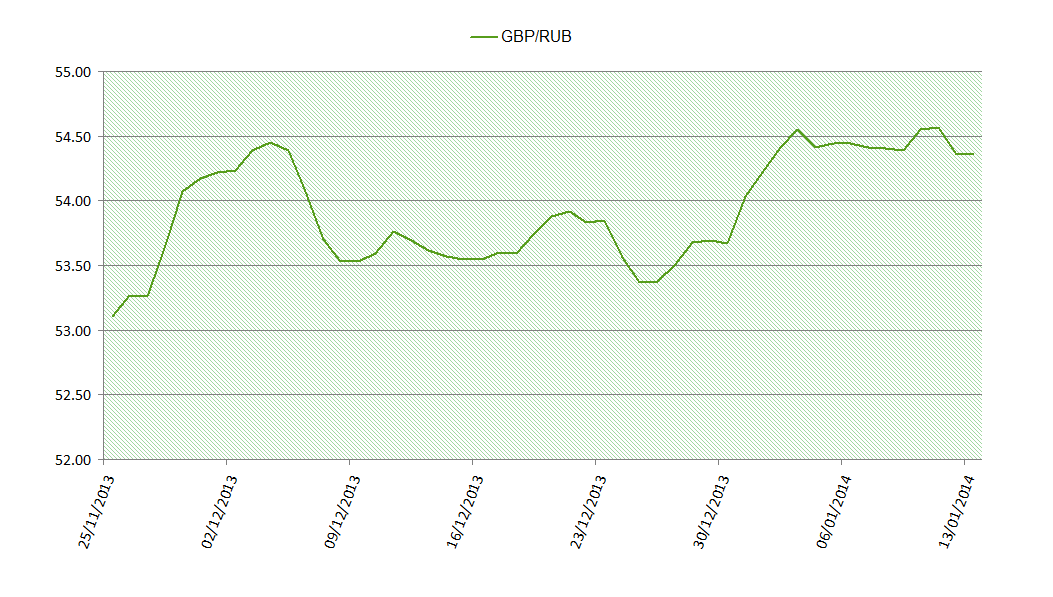 Rate forecasts for GBP/RUB:
| | |
| --- | --- |
| Time Length | Rate |
| 1 month | 54.36 |
| 3 months | 54.52 |
| 6 months | 53.85 |
Forecast accurate from 13 January 2014. Data taken from Reuters' poll.
Data sourced from GBP/USD and USD/RUB cross.
For help and guidance on making international payments using Russian rouble,
call 020 7898 0500 or send us an email
Disclaimer:
This information in this report is provided solely for informational purposes and should not be regarded as a recommendation to buy or sell. All information in this report is obtained from sources believed to be reliable and we make no representation as to its completeness or accuracy.