13 February 2014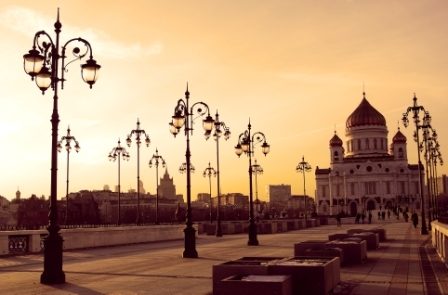 RUB (Russian rouble) Current Rate:
RUB 58.51/£1; RUB 35.11/US$1
Russia's economic conundrum
The Russian Central Bank (CBR) faces a tough decision as it seeks to protect its currency from capital flight, due to a spectacular tumble by the rouble against a basket of currencies. CBR Governor Elvira Nabiullina vowed to sustain government intervention in the market; however, this would contradict CBR's strategy to reduce intervention in its attempt to set the scene for a free-floating rouble by 2015.
The rouble's flailing fortunes have not been mitigated by Russia's hosting of the 2014 Winter Olympics. Economists have pointed out that the short-term shelf life of gains reaped by hosts of major sporting events – for example, the UK's short-term growth spurt following the London 2012 Olympics Games – did not stop the economy's fortunes reversing months later. As it is, Sochi 2014 has been garnering negative press in terms of Russia's stance on human rights and subpar conditions for journalists and tourists – not a glowing advertisement for investment in the country, by most standards.
Potential silver linings
If there is a silver lining to Russia's misfortunes, it appears in the form of its oil and gas exports, which are traded in dollars and make up a significant proportion of the country's budget revenue. A weaker Russia could benefit from its exports being made more attractive.
Another potential saving grace is the fortieth G8 Summit, to be held in Sochi at the beginning of June this year, at which Russia is expected to engage in trade talks with the United States in an attempt to reduce barriers to trade. The rate of growth of Russian exports stateside has been falling since 2011, and any rejuvenation of Russian-US trade ties (separate from their political ties) could see Russia capitalising on its weakened currency.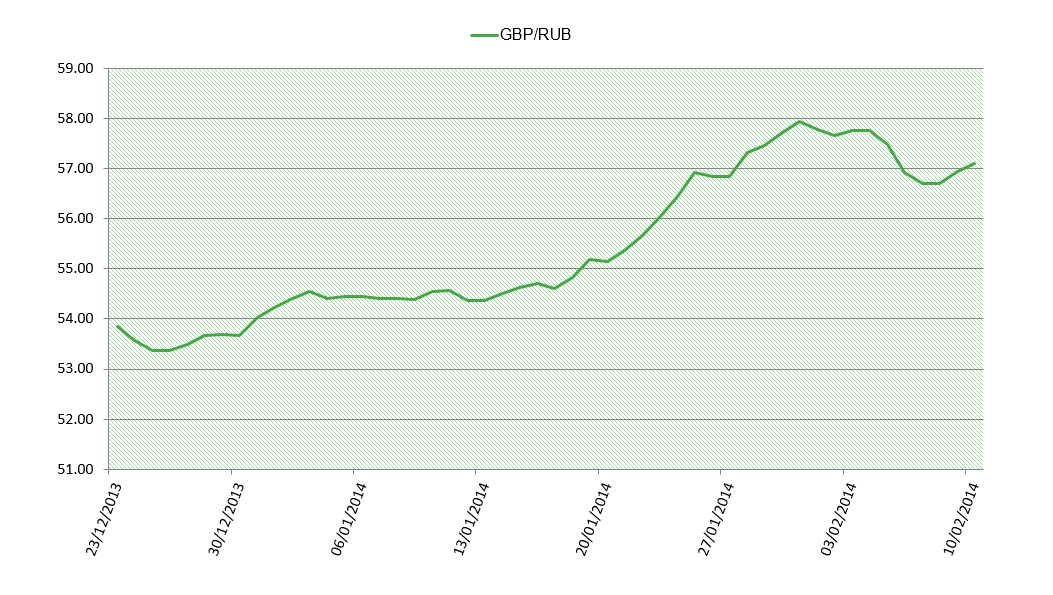 Rate forecasts for GBP/RUB:
| | |
| --- | --- |
| Time Length | Rate |
| 1 month | 54.168 |
| 3 months | 54.583 |
| 6 months | 53.632 |
Forecast accurate from 10 February 2014. Data taken from Reuters' poll.
Data sourced from GBP/USD and USD/RUB cross.
For help and guidance on making international payments using Russian rouble,
call 020 7898 0500 or send us an email
Disclaimer:
This information in this report is provided solely for informational purposes and should not be regarded as a recommendation to buy or sell. All information in this report is obtained from sources believed to be reliable and we make no representation as to its completeness or accuracy.