18 December 2013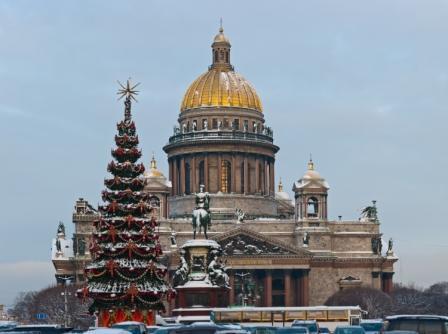 RUB (Russian rouble) Current Rate:
RUB53.50/£1; RUB 32.77/US$1
Challenging times persisted for the Russian rouble as it hit four-year lows against the euro-dollar basket at the end of last month. The Russian central bank moved its target exchange rate corridor by five kopecks in early December, from 32.75-39.75 to 32.80-39.80, as government interventions continue. More recently, the country unveiled its first official symbol for the rouble – a Cyrillic 'P' with horizontal strokes – but even this news did not bolster the weakened currency.
Russia continues to be plagued by high inflation and weak growth. The central bank has focused on efforts to combat inflation, with recent monetary policy makers pegging the main lending rate at 5.5%. The central bank predicts that inflation will fall in 2014, but not reach its target of 5% until the latter half of next year.
In the meantime, the weakened rouble could play in the economy's favour by improving export competitiveness, contributing to economic growth. This could mean a slight improvement for the rouble against the euro-dollar basket in the next few months.
Russia also struck an economic first in neighbouring China this month, with the rouble becoming the first foreign currency to receive the same legal status as the renminbi in the city of Suifenhe. The move is hoped to strengthen relations on the Sino-Russian border.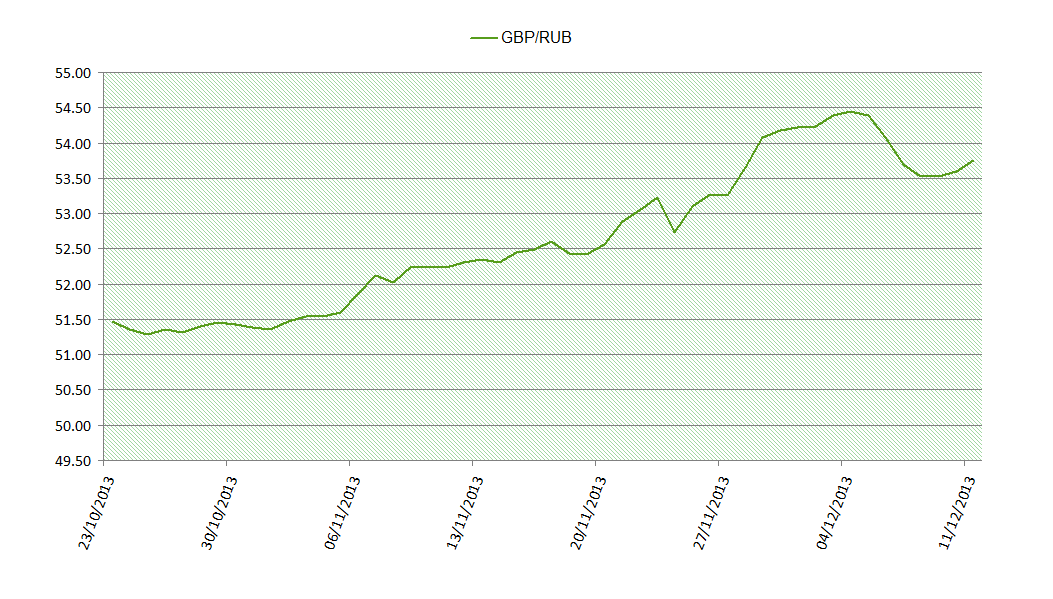 Rate forecasts for GBP/RUB:
| | |
| --- | --- |
| Time Length | Rate |
| 1 month | 53.51 |
| 3 months | 53.09 |
| 6 months | 53.46 |
Forecast accurate from 11 December 2013. Data taken from Reuters' poll.
Data sourced from GBP/USD and USD/RUB cross.
For help and guidance on making international payments using Russian rouble, call 020 7898 0500 or send us an email
Disclaimer:
This information in this report is provided solely for informational purposes and should not be regarded as a recommendation to buy or sell. All information in this report is obtained from sources believed to be reliable and we make no representation as to its completeness or accuracy.