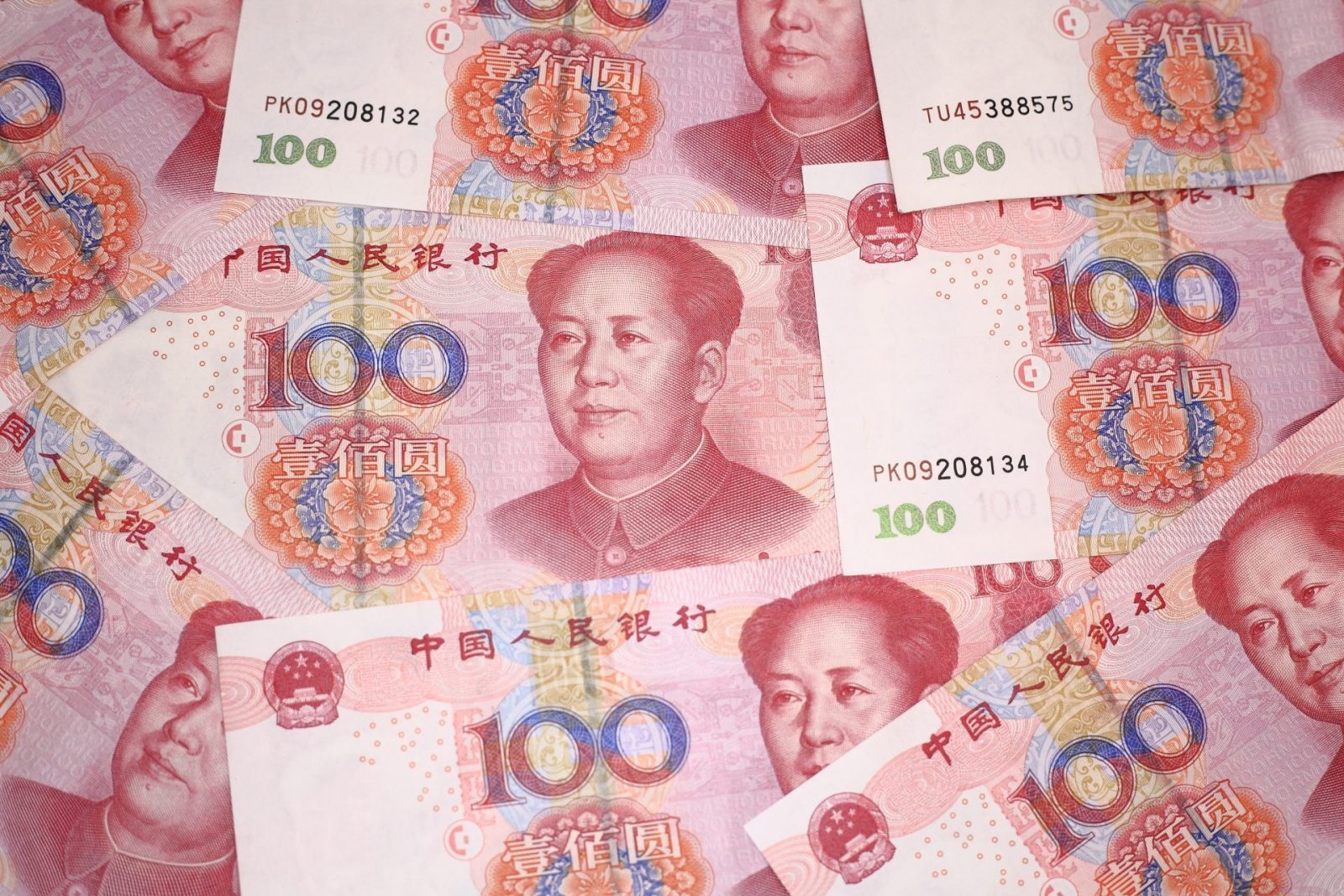 22 October 2014
RMB (Chinese Renminbi). The current rate is 6.1225/US$1 and 9.8181/£1.
The People's Republic of China continued to expand the renminbi's horizons in the past month. In a move contrary to that of other nations, it announced a 150 billion yuan currency-swap agreement with Russia. This allows the two countries to trade directly in their respective currencies, decreasing Russia's dependence on the US dollar.
China's campaign towards a free-floating currency appears to be gathering steam, despite its economic slowdown. The country's third-quarter Gross Domestic Product (GDP) growth was recently reported at 7.3% year-on-year. Although the economy is registering its slowest rate of expansion since 2009 – during the financial crisis – analysts had predicted a lower growth rate of 7.2%, which had been priced into markets. Therefore, the 7.3% growth figure, although registering a slowdown, was therefore viewed positively by markets, boosting renminbi against its major currency peers.
Looking ahead, the Chinese currency looks set to continue its recent trend and strengthen against sterling in the longer term. Although here is some speculation that renminbi may be overvalued, and this could lead to some short-term buying opportunities. The currency continues to strengthen against peers like sterling, given how the Chinese economy continues to grow.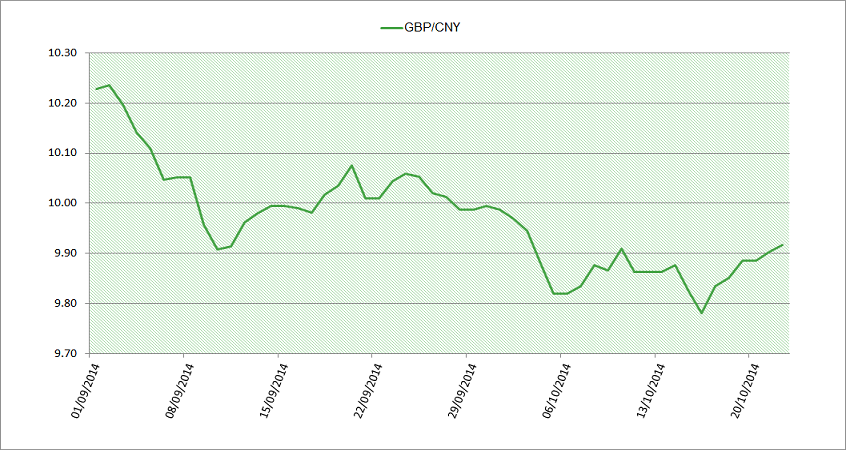 Rate forecasts for GBP/CNY:
| | |
| --- | --- |
| Time Length | Rate |
| 1 month | 9.9496    |
| 3 months | 9.9361 |
| 6 months | 9.8768 |
Forecasts accurate from 22 October 2014. Data taken from Reuters' poll.
Data sourced from GBP/USD and USD/RMB cross.
For help and guidance on making international payments using Chinese Renminbi, call one of our currency risk management experts on 020 7898 0500 or, alternatively, you can send us an email.
Disclaimer: the information in this report is provided solely for informational purposes and should not be regarded as a recommendation to buy or sell. All information in this report is obtained from sources believed to be reliable and we make no representation as to its completeness or accuracy.