21 January 2014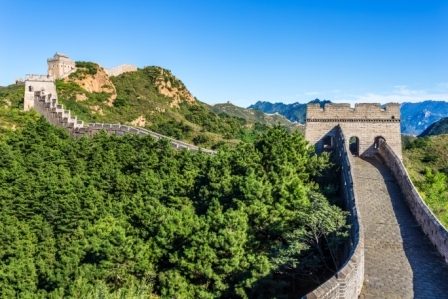 CNY (Chinese renminbi) Current Rate:
CNY9.90/£1; CNY6.02/US$1

China ranks as the world's top exporter and takes the runner-up position as its top importer, but analysts have pointed out that the renminbi's international profile does not correspond to its trade volumes, leaving the currency potentially undervalued in the market.
Positive sentiment surrounding the renminbi has been clouded somewhat by a slowdown in China's growth and manufacturing output, with the former slowing down to 7.6% towards the end of 2013, and a purchasing manager's index showing a decline in manufacturing activity from 51.4 in November 2013 to 51 in the next month.
Improved opportunities for UK exports to China
However, liberalisation efforts have been trotted out slowly but surely by Chinese authorities since the shift in 2005 from a currency peg of renminbi against the US dollar to a managed float. It seems like the renminbi may be starting to reap the results of these efforts significantly this year, with the currency projected to stay relatively steady against the dollar for the next three months, and strengthening to hit a landmark 6 yuan against the US dollar later in the year. Renminbi is also forecasted to strengthen against sterling – all else being equal, this could improve opportunities for UK exports to China.
Significant economic challenges
Although China is testing the waters of liberalisation, much of its data is still shrouded in mystery, and analysts are divided on the topic of its economic outlook. Forecasts should take into account some key economic challenges that China faces in 2014. Among these include a falling inflation rate registering 2.5 in December 2013, particularly in food prices, that has contributed to the economic slowdown; a drop in inflation can cause problems within the labour market as growth needs to rise in tandem with the population in order to deter mass unemployment. The outlook for the renminbi is generally more positive than negative for the time being.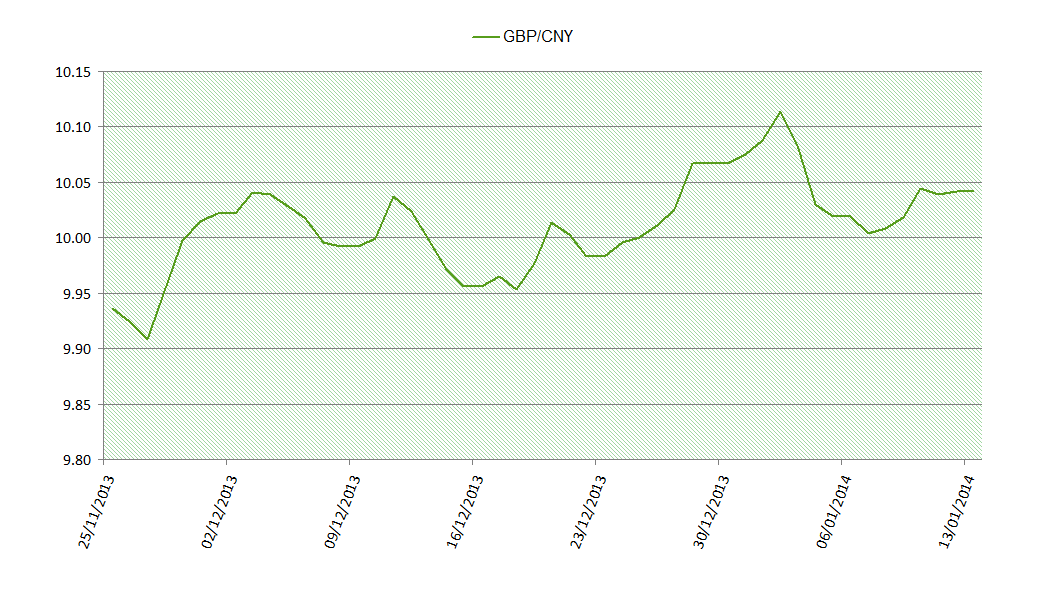 Rate forecasts for GBP/CNY:
| | |
| --- | --- |
| Time Length | Rate |
| 1 month | 9.89 |
| 3 months | 9.86 |
| 6 months | 9.65 |
Rate forecasts for USD/CNY:
| | |
| --- | --- |
| Time Length | Rate |
| 1 month | 6.05 |
| 3 months | 6.05 |
| 6 months | 6.00 |
Forecasts accurate from 13 January 2014. Data taken from Reuters' poll.
Data sourced from GBP/USD and USD/CNY cross.
For help and guidance on making international payments using Chinese renminbi,
call 020 7898 0500 or send us an email
Disclaimer:
The information in this report is provided solely for informational purposes and should not be regarded as a recommendation to buy or sell. All information in this report is obtained from sources believed to be reliable and we make no representation as to its completeness or accuracy.