18 December 2013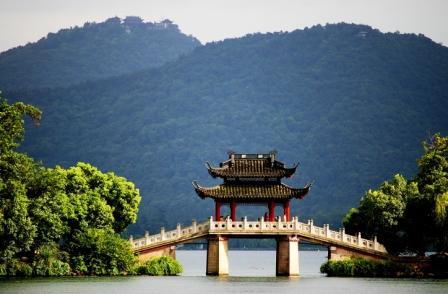 CNY (Chinese renminbi) Current Rate:
CNY9.87/£1; CNY6.07/US$1

There has been positive news for the Chinese economy, with exports exceeding expectations last month, resulting in a trade surplus of $33.8 billion – the country's highest in more than four years. Exports gained by 12.7% from a year previously, whereas imports were up by 5.3%. This boost can be reflected, in part, by news that the renminbi has surpassed the euro to emerge as the second-most used currency in global trade finance, up from being the fourth most-used currency in January 2012. Results from the HSBC flash Purchasing Managers' Index that manufacturing in China has fallen to a three-month low should serve as a cautionary note, but it has to be mentioned that manufacturing is still expanding.
Rules on foreign investment in China have been eased; although all foreign direct investment deals in China will still be approved on a case by-case basis, the government has scrapped the extra examinations involving deals denominated in renminbi raised offshore. Inclusivity is still a long way off, though, as foreign firms are still forbidden to invest in domestic securities or financial derivatives or make entrusted loans in the country.
Key economic data, a slight relaxation in China's tight regulatory policies and plans for a UK-China growth partnership suggest an improvement of the renminbi against sterling. We would be cautious about predicting a positive outlook for the renminbi, however, as key movement from the US could be a game changer. As the renminbi is managed against the dollar to protect China's export competitiveness, any moves by the US Federal Reserve to taper its quantitative easing programme this month could significantly affect the Chinese currency.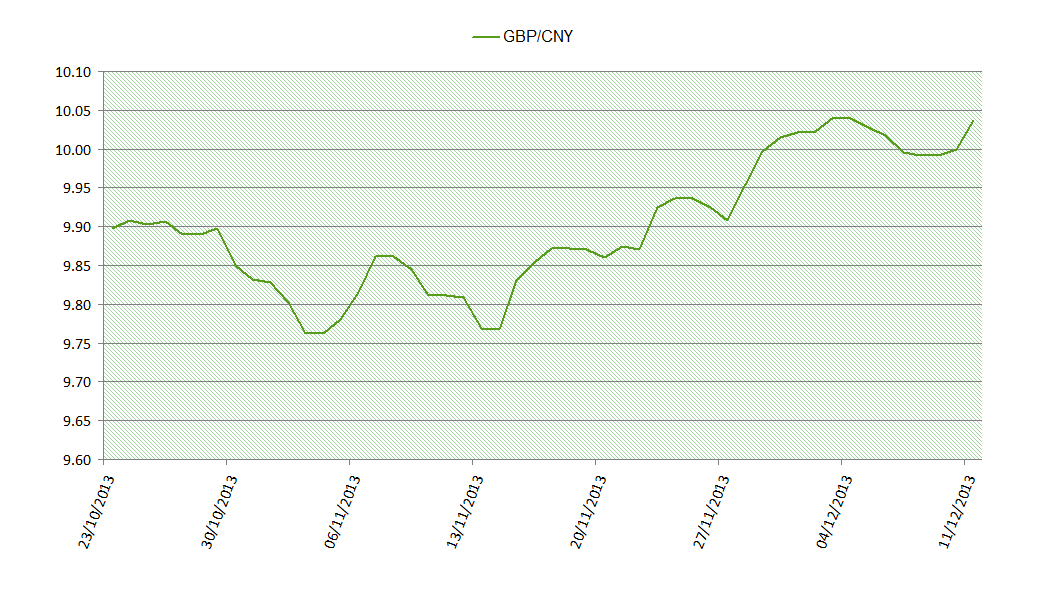 Rate forecasts for GBP/CNY:
| | |
| --- | --- |
| Time Length | Rate |
| 1 month | 9.88 |
| 3 months | 9.76 |
| 6 months | 9.66 |
Forecast accurate from 11 December 2013. Data taken from Reuters' poll.
Data sourced from GBP/USD and USD/CNY cross.
For help and guidance on making international payments using Chinese renminbi, call 020 7898 0500 or send us an email
Disclaimer:
The information in this report is provided solely for informational purposes and should not be regarded as a recommendation to buy or sell. All information in this report is obtained from sources believed to be reliable and we make no representation as to its completeness or accuracy.