20 August 2014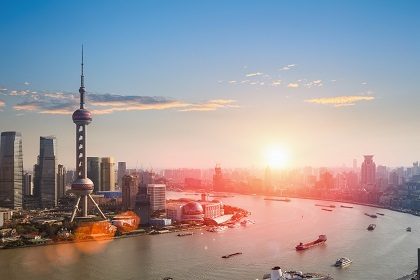 CNY (Chinese renminbi) Current Rate:
CNY 10.2481/£1; CNY 6.1474/US$1

China is reaching out.
Last month we learnt that China was starting to expand its plans to make London a clearing hub for renminbi, with direct sterling-renminbi trading, and the appointment of the China Construction Bank as a renminbi clearing bank in London. More recently, the Bank of China has announced that it will extend its renminbi-clearing hours in order to facilitate trading across all geographies, and strengthen its services to financial institutions abroad.
Moreover, the currency is strengthening from dismal lows earlier in the year, which had prompted analysts to question if the central bank was deliberately manipulating the currency in order to maintain a low renminibi – which would keep China's export competitiveness at a razor's edge and stop speculators assuming a strengthening renminbi was a one-way bet. Although it is still early on in the process, China's move towards a freely-traded renminbi is showing signs of strength, picking up from earlier in the year as market forces have adjusted.
The question now is not 'if' but 'when' renminbi will be freely traded. Whispers suggest that it may take a few years, unlike the decades that it took the US dollar to replace sterling as a global reserve currency.
Given China's prominence in international trade, renminbi's runner-up position as the most-used currency in trade finance, and its position in the top ten most-used currencies for payment across the world, a free-floating renminbi would be a force to be reckoned with. It still has some way to go and kinks to iron out, but we are forecasting further strengthening for the currency in the months ahead.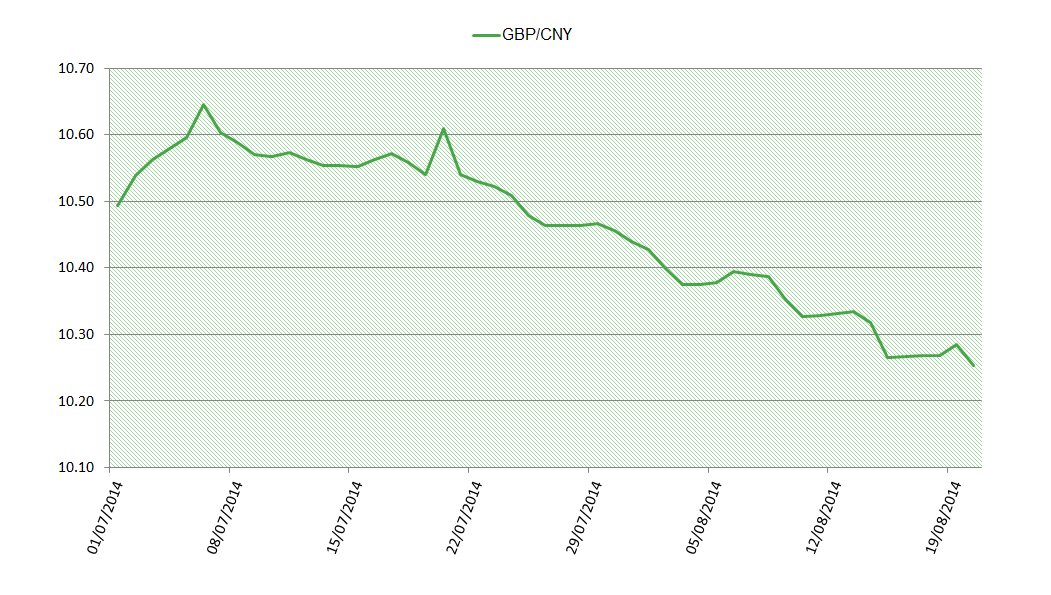 Rate forecasts for GBP/CNY:
| | |
| --- | --- |
| Time Length | Rate |
| 1 month | 10.4273      |
| 3 months | 10.4720 |
| 6 months | 10.3597 |
Forecasts accurate from 20 August 2014. Data taken from Reuters' poll.
Data sourced from GBP/CNY and USD/CNY cross.
For help and guidance on making international payments using Chinese renminbi,
call 020 7898 0500 or send us an email
Disclaimer:
The information in this report is provided solely for informational purposes and should not be regarded as a recommendation to buy or sell. All information in this report is obtained from sources believed to be reliable and we make no representation as to its completeness or accuracy.