24 April 2014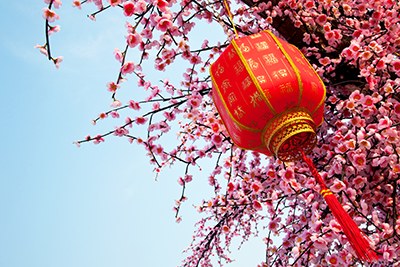 CNY (Chinese renminbi) Current Rate:
CNY10.48/£1; CNY6.24/US$1

Last month we saw the The People's Bank of China (PBoC) double the USD-CNY currency trading band from ±1% to ±2%. This incremental move towards a free-floating yuan was, on the surface, an experiment in freeing up the currency. It resulted in a weakening yuan, with the currency more vulnerable to market forces.  This month saw the US caution China not to use the excuse of a more liberated yuan to manipulate its currency, with a weaker yuan potentially edging China ahead in terms of export competitiveness.
The Chinese economy grew by 7.4% in the first quarter of 2014, exceeding expectations but falling short of the 7.7% growth it achieved in the previous quarter. This, coupled with disappointing trade balance figures, increases worries over a slowing Chinese economy. China claims that it is the world's largest exporter, but it is also a premier market for other countries. Given that it is also the largest export market for some nations, any deceleration in Chinese growth would indirectly affect the economies of export-reliant countries like Australia.
Some analysts are still persevering with the opinion that the recent depreciation of the yuan has been due to teething problems as China tests out a wider float, rather than a cunning strategy implemented to claim an advantage in the exports market. If this is the case, we expect to see rapidly improving fortunes for the yuan, even against a strengthening sterling buoyed by UK economic recovery.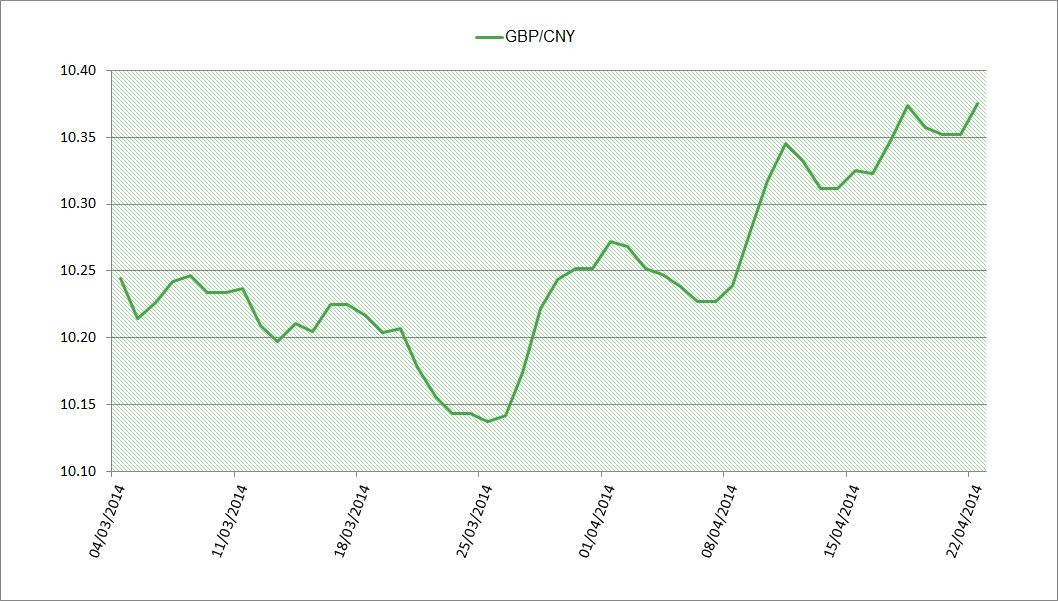 Rate forecasts for GBP/CNY:
| | |
| --- | --- |
| Time Length | Rate |
| 1 month | 10.2920 |
| 3 months | 10.1145 |
| 6 months | 9.9220 |
Forecasts accurate from 20 April 2014. Data taken from Reuters' poll.
Data sourced from GBP/USD and USD/CNY cross.
For help and guidance on making international payments using Chinese renminbi,
call 020 7898 0500 or send us an email
Disclaimer:
The information in this report is provided solely for informational purposes and should not be regarded as a recommendation to buy or sell. All information in this report is obtained from sources believed to be reliable and we make no representation as to its completeness or accuracy.