What The Autumn Statement Means for UK Businesses In 2014
By Smart Currency December 20th, 2013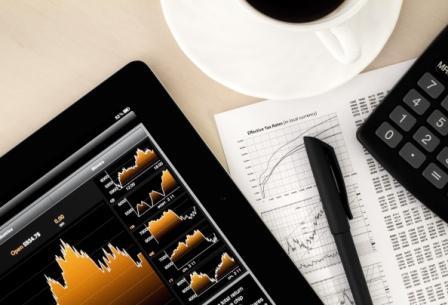 There has been positive news for the Chinese economy, with exports exceeding expectations last month, resulting in a trade surplus of $33.8 billion – the country's highest in more than four years. Exports gained by 12.7% from a year previously, whereas imports were up by 5.3%. This boost can be reflected, in part, by news that the renminbi has surpassed the euro to emerge as the second-most used currency in global trade finance, up from being the fourth most-used currency in January 2012. Results from the HSBC flash Purchasing Managers' Index that manufacturing in China has fallen to a three-month low should serve as a cautionary note, but it has to be mentioned that manufacturing is still expanding.
The Autumn Statement is one of two occasions of economic forecasts and intent published by HM Treasury (the other being the Budget) each year. Before UK Chancellor George Osborne outlined his plan for the UK economy in his Statement early last month, Smart Currency Business Director Carl Hasty went on record to state his firm belief that SMEs need increased tax reliefs for investment and more funding in general, with UK businesses that engage in exports requiring more support in order to succeed.
What did UK businesses gain from the 2013 Autumn Statement? They key point to take away is that business rates will be capped at 2% from April 2014, payable in 12-month instalments instead of a lump sum. This will allow businesses to save money and manage their cash flow, as well as compute more realistic financial projections.
The Chancellor admitted that export growth did not meet the government's expectations in 2013, due to the dependence of UK exports on the European and United States markets; to this end, the Treasury pledged to double funds to export credits guarantee department UK Export Finance, topping the pot up to £50 billion. Businesses that are looking for ways to grow in 2014 may do well to explore the exports avenue or, if they are already engaged in exports, to multiply their efforts.
These businesses need to find ways of tapping into their portion of the newly-enlarged government export finance pot, but they should also be investigating alternative methods of finance and saving on costs, such as by using trade finance to ensure a healthy cash flow, or by saving on currency costs when trading in international payments.
Mimimise Your Losses On International Payments

If your business deals with international payments, you can save money and minimise losses on currency costs. By managing your international payments, you can:
Drive long-term strategy
By reserving a specific rate for future use, you can make more realistic financial projections, secure in the knowledge that your margin will not be squeezed due to currency fluctuations.
Take advantage of competitive rates
A practical international payments currency strategy takes into account rates that minimise your currency losses, contributing towards your business's bottom line
Seek bespoke, proactive support
A currency specialist can work with you to review your payment needs and proactively manage your account, helping your business to optimise its international payments.
To learn more about our approach to managing international payments, call 020 7898 0500 or email info@smartcurrencybusiness.com