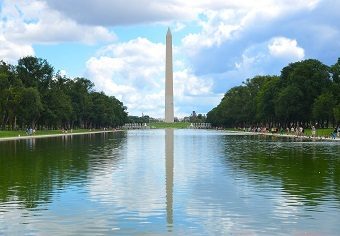 OUTLOOK – SEPTEMBER/OCTOBER 2014
US economy the star player of August
The US was the star player in August's major currency markets. It strengthened on the whole against both sterling and the euro, due to impressive data from home ground. Growth data showed that the US economy had grown by 4.2% in the second quarter of 2014, following a frosty first quarter that was hampered by inclement weather and dismal productivity figures. This recovery can be credited to the US Federal Reserve's QE programme, which is due to end later this year.
Still not 100%
Despite its recent spate of good fortune, the US economy is still weak in some areas, such as retail sales, where growth was lower than expected. The dollar also weakened slightly as a ceasefire in Ukraine loomed on the horizon – as the US dollar is a 'safe-haven' country, it commands more confidence from investors in times of geopolitical crisis.
At the time of writing (10th September), mid-market rates were at $1/0.6023 and $1/€0.7613
Forecast
The US dollar is the flavour of the month. The economy is recovering, QE is coming to an end and there are major problems and uncertainty for both the euro and sterling. The US is not out of the woods yet, but in the short to medium term there do not seem to be any major problems likely to derail the US economy. Furthermore, in the background we also have the possibility of US interest rates increasing sometime in the not too distant future, which should bolster the performance of the US dollar further. In the longer term, the one thing that could see the US dollar undermined is a worldwide economic recovery. This sounds perverse, but what happens is that the US dollar tends to weaken, as firstly, the need for safe haven assets diminishes, and secondly, investors move their dollars to emerging market investments.
For expert guidance and help on how we can help with your international money transfers, call 020 7898 0500 or email us at info@smartcurrencybusiness.com