26 November 2013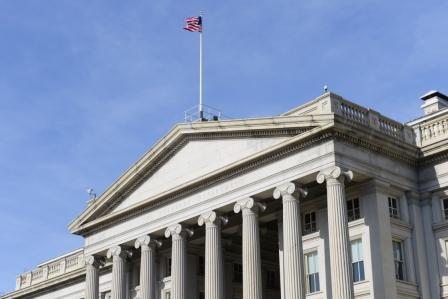 USD (US Dollar) Current Rate:
$1/£0.618; $1/€0.73
Which way to turn is the difficultly when looking at the US dollar. Quantitative easing (QE) continues to be the key driver and the timing on when the Federal Reserve will start to taper it. Janet Yellen, who is expected to become Chairperson of the Federal Reserve in January 2014 is pro QE and therefore market sentiment is that it will be on-going for some time yet. This has led to soaring stock markets and a weakening US dollar.
Recent data releases paint an increasingly positive outlook for the world's largest economy and diminishing downside risks – although the data does remain patchy across sectors and from month to month.
The Treasury Budget on December 11 may cause greater movements on the currency markets given October's turmoil surrounding the debt ceiling and government shutdown.
In the deal that ensued the weeks of government paralysis, extensions were granted only through to February 2014 meaning a new round of political wrangling is just around the corner.  It is hoped the Treasury Budget will provide a clearer indication of the state of US public finances as a means of testing the waters for what lies ahead in the New Year.
The other key data release on the US economy in December is the latest GDP figures, due on December 5.  Onlookers are keen to see a continuation of the trend of healthy output. The GDP figures are of particular interest over the coming few months as we have yet to see the full impact of the government shutdown on economic growth.  Various figures have been attributed, ranging up to hundreds of billions of dollars lost, so it will be of great relevance to see what the actual impact has been both in terms of the shutdown itself and the resulting hit to consumer and business confidence.
However, save for any drastic surprises, the US dollar may be in for a relatively quiet period given the Thanksgiving, Christmas and New Year holiday periods.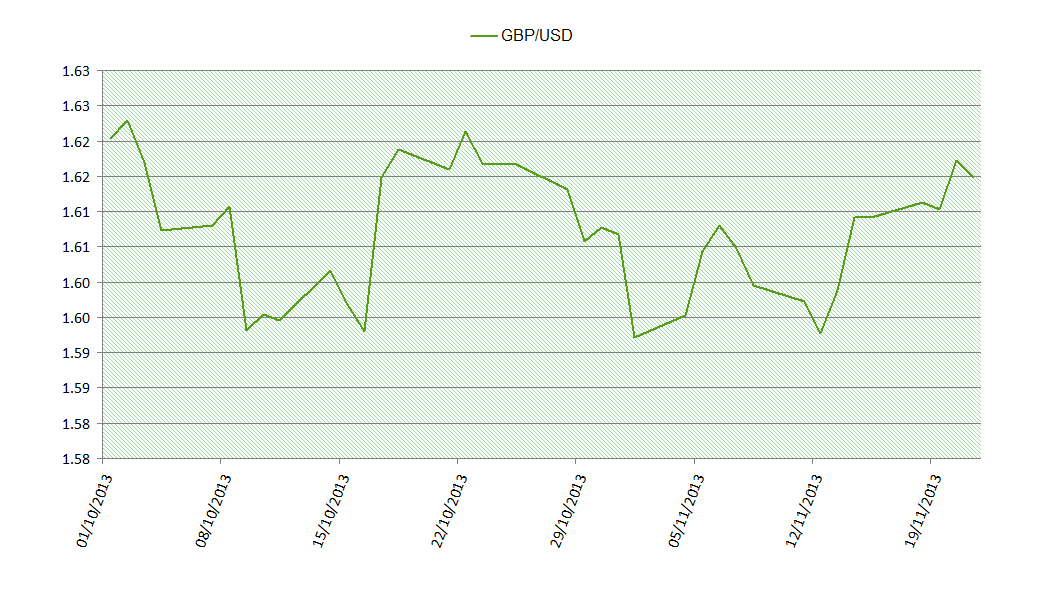 Rate forecasts for GBP/USD:
| | |
| --- | --- |
| Time Length | Rate |
| 1 month | 1.61 |
| 3 months | 1.60 |
| 12 months | 1.55 |
Forecast accurate from 26 November 2013. Data taken from Reuters' poll.
Data sourced from GBP/USD and USD/GBP cross.
For help and advice on making international US dollar payments, call 020 7898 0500 or send us an email
Disclaimer:
The information in this report is provided solely for informational purposes and should not be regarded as a recommendation to buy or sell. All information in this report is obtained from sources believed to be reliable and we make no representation as to its completeness or accuracy.