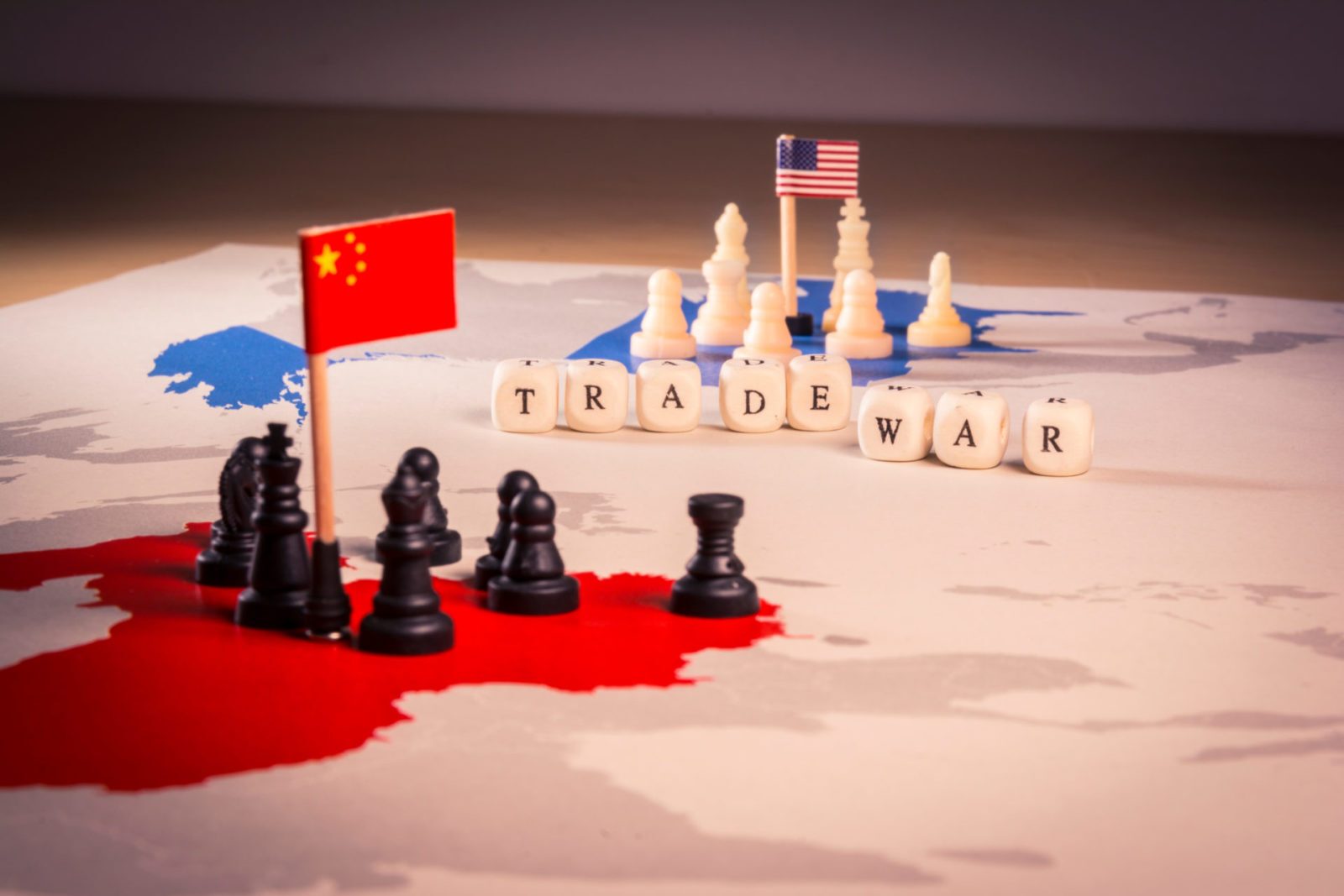 It feels as though trade talks between the world's two biggest economies have been going on forever. Discussions have been taking place in both Washington and Beijing for months, primarily between US Trade Representative Robert Lighthizer and Chinese Vice Premier Liu He.
The trade war has cast a shadow over global trade and has hurt the global economy, with the US and China engaging in tit-for-tat tariffs and President Trump threatening to impose fresh tariffs if progress is not made.
It seems that we can never be sure whether the optimistic rhetoric that often surrounds the talks will last. Last week, developments suggested that the two nations have an agreement on how the Trump administration will roll back a portion of the tariffs on Chinese goods. It was reported that a deal could be reached as early as this coming Friday.
However, this week has begun on a slightly different note. US trade representative Robert Lighthizer has accused China of backtracking on commitments made in the trade talks. He said that China has tried to change the text of the agreement as the negotiations come to their final stages.
As a result of this, Trump tweeted that he will be increasing tariffs on Chinese goods, which then caused the yuan to plunge against the dollar. It will be interesting to see whether he follows through with these threats, or if the US will reconsider.
The rise in tariffs is currently due to be implemented on Friday, however Chinese Vice Premier Liu He and team are still expected to join talks in Washington on Thursday and Friday.
What are the possible outcomes?
A deal is signed
A sense of optimism has surrounded talks in the last few months, with reports that there has been significant progress on some issues, such as intellectual property and forced technology transfer. However, sticking points such as how to the deal should be enforced and how fast to roll back tariffs are still being discussed.
The question of whether and when U.S. tariffs on $250 billion worth of Chinese goods will be removed is also an issue which needs to be resolved. U.S. President Donald Trump has said that he may keep some tariffs on Chinese goods for a "substantial period".
These sticking points will have to be resolved before a deal can be signed. White House chief of staff Mick Mulvaney has stressed that US will not accept a deal unless it's a 'good' deal.
Interestingly, Trump has softened his negotiating position on cyber theft, dropping a central demand that China halt alleged instances of commercial cyber theft. It is therefore clear that the US can be flexible when it wants to be in order to get a deal over the line.
If a deal is signed, it will be interesting to see if China will actually follow through on its promises – something that the US continues to worry over.
The White House walks away
The White House said last week that it would be ready to walk away from negotiations if necessary. We've seen President Trump do this before with the North Korea summit after extensive talks – so there's potential for it to happen again with the US-China deal.
Chinese officials say President Xi Jinping does not want to participate in a summit with the President unless the main issues in the trade talks are agreed. This is to avoid a situation where Trump could walk away at the last minute, according to the Financial Times.
This, therefore, doesn't seem like an empty threat.
Tensions continue
Whether a deal is agreed on or not, it is thought that tensions between the two nations will extend beyond these trade talks. Many analysts believe that the talks mark the beginning of a series of conflicts to do with a range of issues, including military, political, technological and ideological tensions. In other words, an agreed trade deal doesn't mean that tensions between the two countries will have come to an end.
If this is the case, we could see strains on the world's two biggest economies as well as a continued impact on the global economy as a whole.
Analysts predict that the next battle will be focussed on technology, with Chinese tech giants Huawei taking centre stage. A dispute on this has already begun, as the US restricted federal agencies from using Huawei products and has encouraged its allies to do the same.
Buying from China
During the mid-late 1990s and into the early 2000s, the yuan was effectively pegged to the US dollar, meaning that there was a fixed exchange rate that the People's Bank of China controlled. However, in 2005 this peg was lifted and the Chinese currency gained value rapidly against the dollar.
A narrow range was set for the currency, which was again lifted towards the end of 2010. The appreciation of the yuan caused more headaches for Chinese exporters receiving US dollars – every dollar invoiced to a customer turned out to be worth fewer Renminbi later down the line. Many analysts still thought that the Chinese government kept the yuan artificially low, however, in order to keep Chinese goods competitive.
Currently, Chinese exporters selling in USD often change prices when the relative value of the Renminbi changes.
As the yuan strengthens or weakens against the dollar, the realised CNY figure for each dollar sold varies. If USD rises against the CNY, $1 buys more CNY and so the exporter will make money. If USD falls against the CNY, $1 buys less CNY and the exporter will lose money.
Paying in CNY would avoid this change in price, as would putting hedging solutions in place. Speak to your Smart Currency Business trader on 020 7898 0500 for more information.