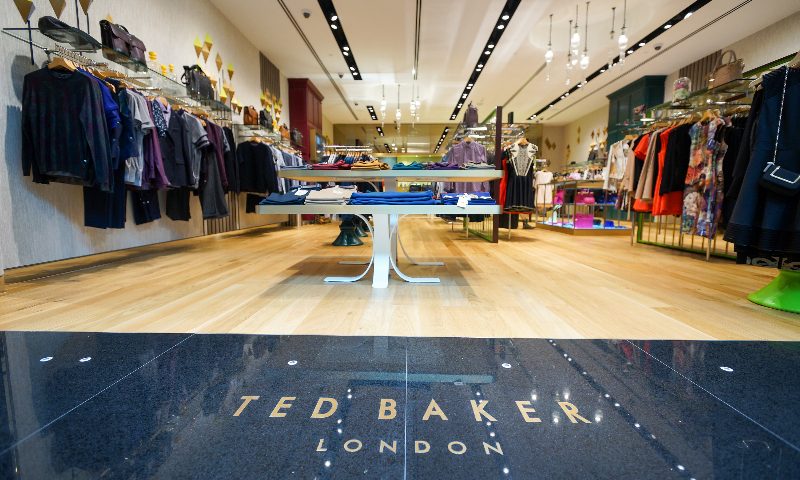 The British clothing brand Ted Baker has revealed record profits and significant success in North America. Asia remains a challenge
British fashion label Ted Baker has announced record profits and a bold international expansion plan from Hawaii to Azerbaijan. The chain, with 448 stores and concessions worldwide, has announced a 20% rise in profits to £58.7million before tax in the year up to the end of January. With a well-received spring and summer ranges, and strong sales over Christmas, most of the boost was online, where sales increased 45% to £348m. Retail sales rose by 13.5% to £348m.
Geographically, most of the success has been in the US and Canada, with sales up 27% through its 97 outlets. In the UK and Europe, with 278 outlets, sales rose 8.9%. Demand in Asia fell, however. CEO Ray Kelvin, who founded Ted Baker as a shirt shop in Glasgow in 1988, said: "We have further developed the brand's presence across international markets including first store openings in Amsterdam, Azerbaijan, Hawaii, Mexico and Qatar and we have new openings planned across our markets in the year ahead."
Opening in 2016 are five stores and concessions in North America, a shop in Paris and others in China, Japan, Germany and Spain. It is also due to open a European distribution centre in Derby next year and is expanding into homeware and jewellery.
The success of Ted Baker in the year to January was despite currency exchange fluctuations that impacted negatively on other UK brands. A report in Drapers highlighted how clothing companies trading across multiple currencies suffered as the GBP exchange rate rose in the early part of 2015. Alex Bennett, fashion trade specialist at Smart Currency Business, pointed out that this problem eased in recent months, businesses had to keep a close eye on exchange rates: "the lower value of the pound against the US (USD) and Canadian dollars (CAD) will have helped companies like Ted Baker who are expanding in North America. Any import export business working across currencies, however, should be limiting the effect of currency volatility by working out risk management and currency hedging strategies with their currency specialist, locking in a forward currency contract."
In its annual report Ted Baker said: "The most significant exposure to foreign exchange fluctuation relates to purchases made in foreign currencies, principally the US dollar (USD) and the euro (EUR). A proportion of the Group's purchases are hedged in accordance with the Group's risk management policy, typically 12 months in advance."