Sterling volatile following the UK's vote to Leave the EU
By Smart Currency June 24th, 2016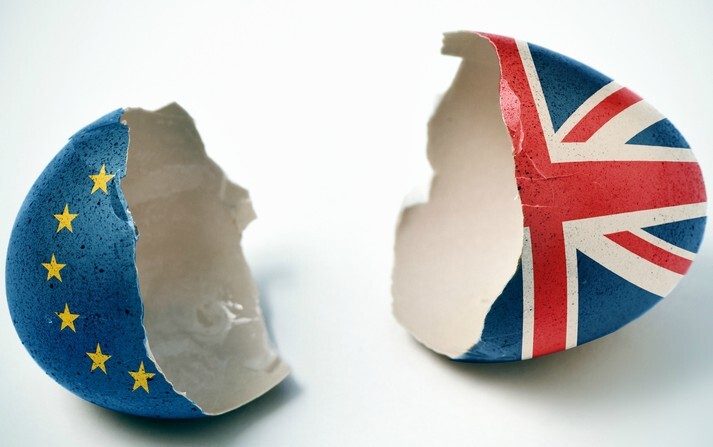 Sterling drops to lows not seen since 1985 following vote to Leave.

The pound sterling (GBP) plunged to lows not seen since 1985 against the US dollar following the UK's vote to Leave the EU this morning. The fall surpassed similar movements seen during the peak of the 2008 financial crash and that of Black Wednesday in 1992.
The FTSE 100 Index lost £120 billion in the aftermath as sterling hit its lows, with some companies losing more than 20% in value.
Sterling had strengthened in the lead-up to the Referendum vote, with polls in favour of the Remain campaign giving investors hope of economic stability. A YouGov poll published after polling stations had closed gave the Remain camp a 4-point lead over the Leave campaign, which boosted sterling.
The UK currency fluctuated according to early results, showing signs of cratering when the first results were announced. It weakened on the whole as a trend emerged of the Leave campaign garnering more votes than expected.
UK Prime Minister David Cameron resigned following the result in a statement made outside Downing Street.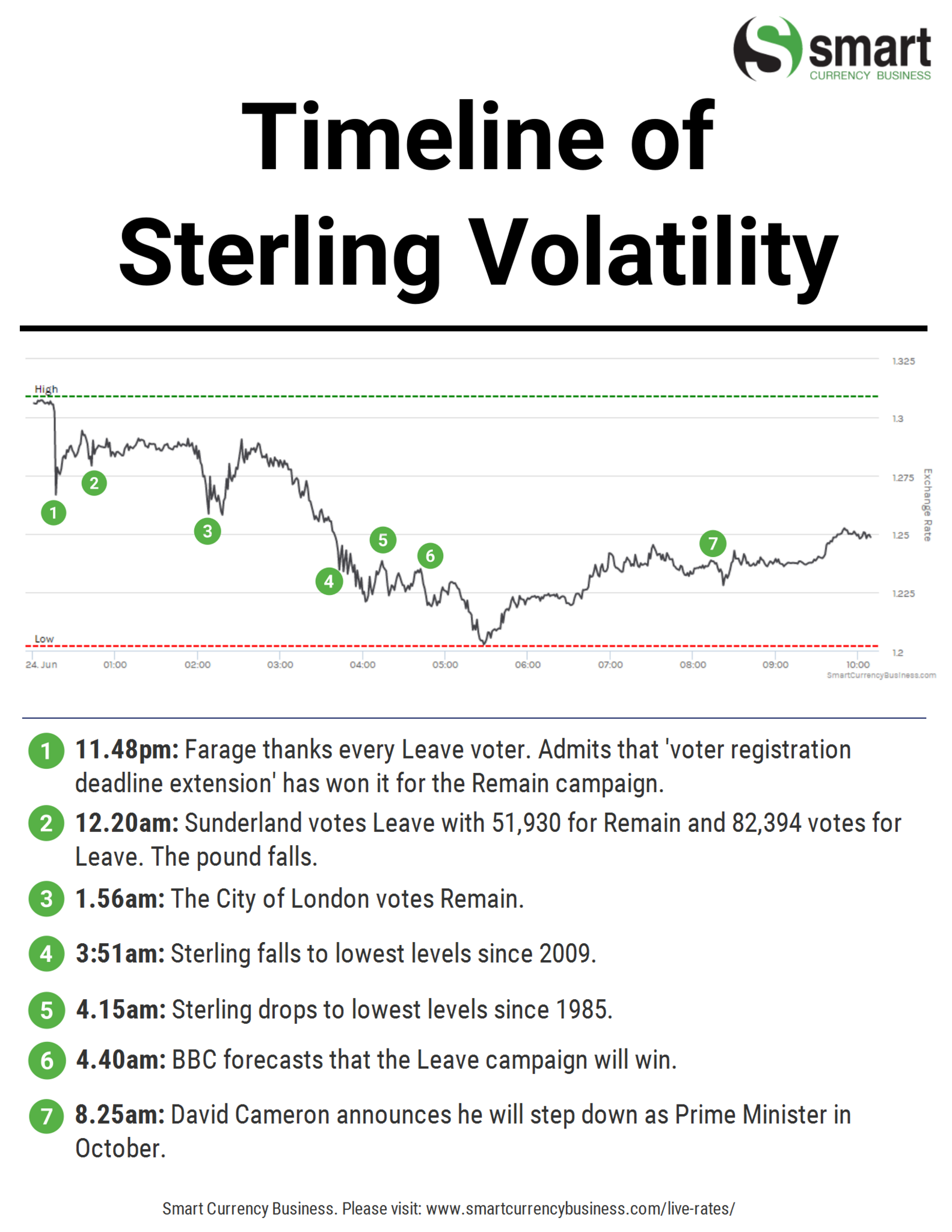 "Besides the slump in the FTSE 100, businesses – large or small – with international payments are likely to have been affected, says Carl Hasty, director of international payments specialist, Smart Currency Business.
"Businesses purchasing other currencies without any forward contracts or any other hedging strategies in place were faced with currency costs that could significantly dent profits.
"Sterling is still experiencing significant fluctuations, but has gained some ground this morning, despite the Prime Minister's resignation."
"This does not demonstrate a forecast of robust strength for sterling moving forwards, particularly in the short term. Far from it – live exchange rates are sensitive to economic and political events, and further developments as the UK manages this unprecedented Brexit could cause strong fluctuations in the market.
"Given the uncertainty over what could happen next, businesses with currency exchange requirements should consider hedging strategies using tools like forward contracts or currency exchange options."
"The Bank of England stands ready to provide more than £250bn of additional funds through its normal facilities," said BoE Governor Mark Carney.
"The Bank of England is also able to provide substantial liquidity in foreign currency, if required."