Case study – How a British brand optimises its global trade
By Smart Currency November 14th, 2016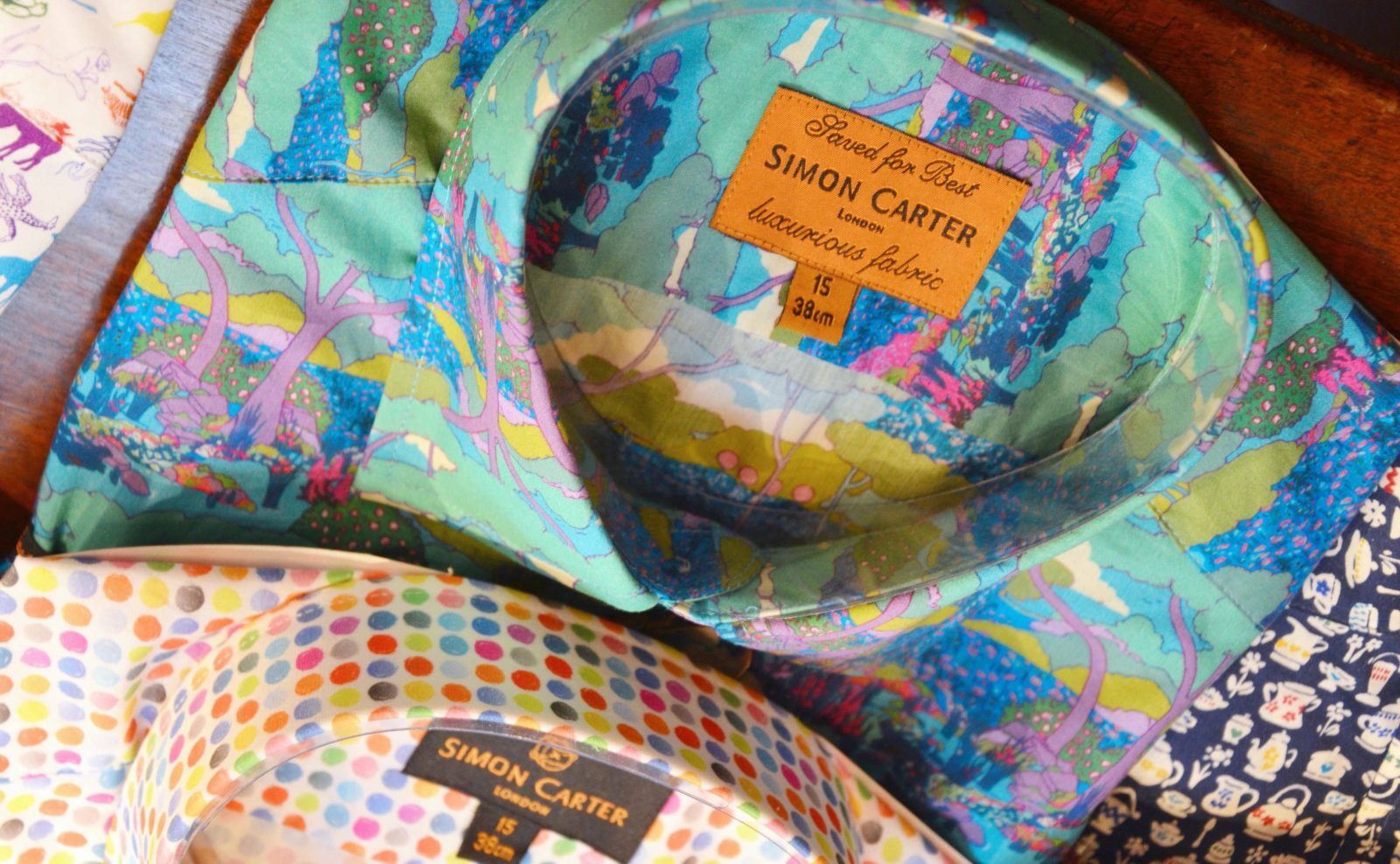 Simon Carter – British Brand, Global Growth
Long before it had to worry about currency exchange rates, the Simon Carter brand started in 1985 on Chelsea's King's Road, where Simon discovered a vintage 1930s motorcyclist brooch. Having received many queries about it, he commissioned 100 pieces from a manufacturer in Cornwall, then went from shop to shop trying to sell them. Once he'd secured his first sale, others followed suit, and they began to work with Liberty, House of Fraser and John Lewis – partnerships that are still going strong decades later.
Simon Carter branched out from brooches to men's accessories, eventually going on to incorporate a full clothing offer. All of their lines retain a whimsical touch of individuality that is synonymous with the fashion brand.
Going Global: Securing The Best Currency Exchange Rates
Branching out into the international market, Simon Carter's first port of call was Japan. With the help of the British Knitting and Clothing Export Council (BKCEC), a precursor to the UK Fashion and Textile Association (UKFT), they went to Tokyo and Osaka to attend trade shows. Now a trade show veteran (and still collaborating with the UKFT), the Simon Carter brand is available in diverse regions around the world, from Japan to Canada.
After going through several currency exchange providers, the company started to work with Smart Currency Business to minimise risk and save money on their international payments. The specialists at Smart Currency Business helped the company to take advantage of forward contracts.
These contracts allowed the company to reserve currency exchange rates at a particular time for use in the future. Having this knowledge available meant that the company could start estimating their costs more effectively, taking currency exchange rates into consideration in their business planning.
Working with Smart Currency Business
Says Wendy Carter, the brand's Finance Director:
"Simon Carter brand imports materials from China/Hong Kong, Singapore, India, Italy, Hungary and, occasionally, Japan. As such, the rates that we deal with are mainly in US dollars, Hong Kong dollars and the euro – as well as the Singapore dollar and Japanese yen, from time to time.
Fluctuations in currency exchange rates meant that we couldn't predict our margin accurately from one delivery to the next. This was a particular challenge when it came to low margin costings.
Smart Currency Business helped us to develop a currency hedging and budgeting strategy. As a result, we are now able to set out margin for a whole season. We are much more able to look accurately at where discounts can be given, if required.
We now know what currency exchange rates we need to look for in forward ordering, and buy forward contracts when exchange rates are at a level that works for us.
Knowing what our margin is and what we have to pay for goods in advance means that we can negotiate prices that we need with our suppliers. With help from Smart Currency Business, we know that this is the price we will be paying for the whole season.
Smart Currency Business is very easy to work with. The response time is quick, and the payment process is very easy. As we usually know when we need to make payments and the currency exchange rate we are making them at, I am able to schedule them in so that the time taken to transfer money from our UK account does not cause any delay.
With help from Smart Currency Business, we are able to know costs to our business in advance. This has helped us to improve our margins and to be more flexible and accurate in pricing goods to our customers. We are better able to maintain our prices to customers, which is good for them too – and helps our working relationship with them.
The currency exchange rates offered by Smart Currency Business compare well with other companies we have used in the past – at least the same, if not better. The people I deal with at Smart Currency Business are always helpful, friendly and efficient.
I get many phone calls from other currency exchange companies but have stayed with Smart Currency Business because of the ease of making payments and the service we receive. I would recommend their services to anyone."
Looking to expand your fashion business internationally? Speak to Smart Currency Business for strategies to save money and mitigate risks on your international payments. To contact us, please call 020 7898 0500 or email info@smartcurrencybusiness.com.
Photo credit: Yi Ling Huang