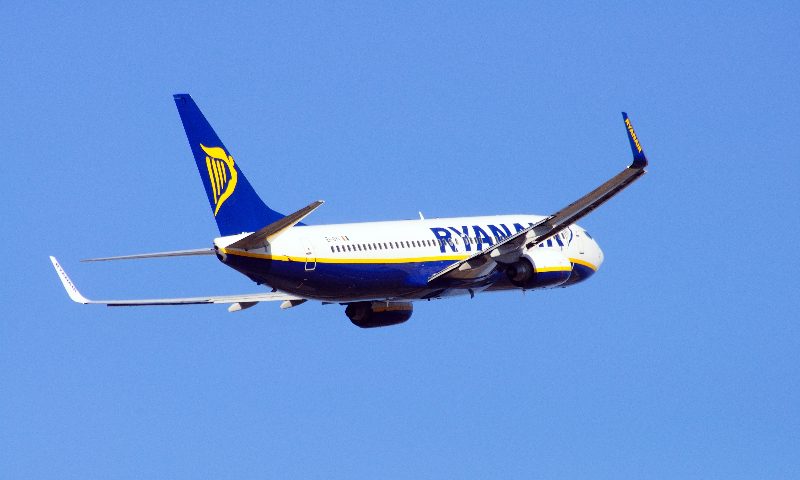 The Irish airline is offering a new corporate private jet for clients who want to look cost conscious. You still need to watch out for the cost of extras though!
If you turn up for a flight in a private jet and you see the Ryanair livery, you might struggle to hide your disappointment. But for clients that want to look a little frugal, Ryanair's new private service started this week.
The customised Boeing 737-700 is being fitted out with 60 business-class seats with rather more legroom than they normally provide. Ryanair describes the service as "ideal for private corporate, sports teams or group travel". Ryanair was unable to give prices as it says so much will depend on the costs of different airports, but it did promise the most competitive rate in Europe.
The leather seating is arranged in pairs, offering up to 48 inches of legroom compared to 32 on most of their services. Flights are available up to a maximum of six hours.
The plane is kitted out in Ryanair livery, but this is part of its appeal, said its spokesman Robin Kiely, pointing out that for it offered the benefits of private jet travel while announcing that governments or corporations using the plane were keeping a sharp eye on their bottom line. Just this week the Duke and Duchess of Cornwall's "normal family skiing holiday" was debunked in the press when they flew by private jet to Chambery.
The Dublin-based airline founded in 1985 had revenues of €5.6bn in 2015. It claims to fly 25 million business travellers each year, and recently announced that it would be increasing its London traffic by 10%. This includes new winter routes to business destinations such as London Stansted to Belfast, Hamburg, Timisoara and Toulouse, along with increased volume of flights from Stansted to Malta, Nuremberg, Valencia and Sofia among others.
The new Ryanair private jet is part of a continuing campaign to show that the airline can offer a fewer-frills service while showing a friendlier face than in previous years. It now allows you to take a small carry-on bag as well as a larger one, and has cleaned up the excess charges on its website, dropping the airport check-in fee from €70 to €45 and the missed departure fee from €110 to €100.
However for British passengers those fees are still £45 and £100 respectively, as from British airports it adopts a €1 = £1 exchange rate for all extras. That includes charges for priority boarding, extra legroom, sports equipment and name changes.
Written by Rachael Kinsella | 11/03/2016
Image credit | Arena Photo UK / Shutterstock.com