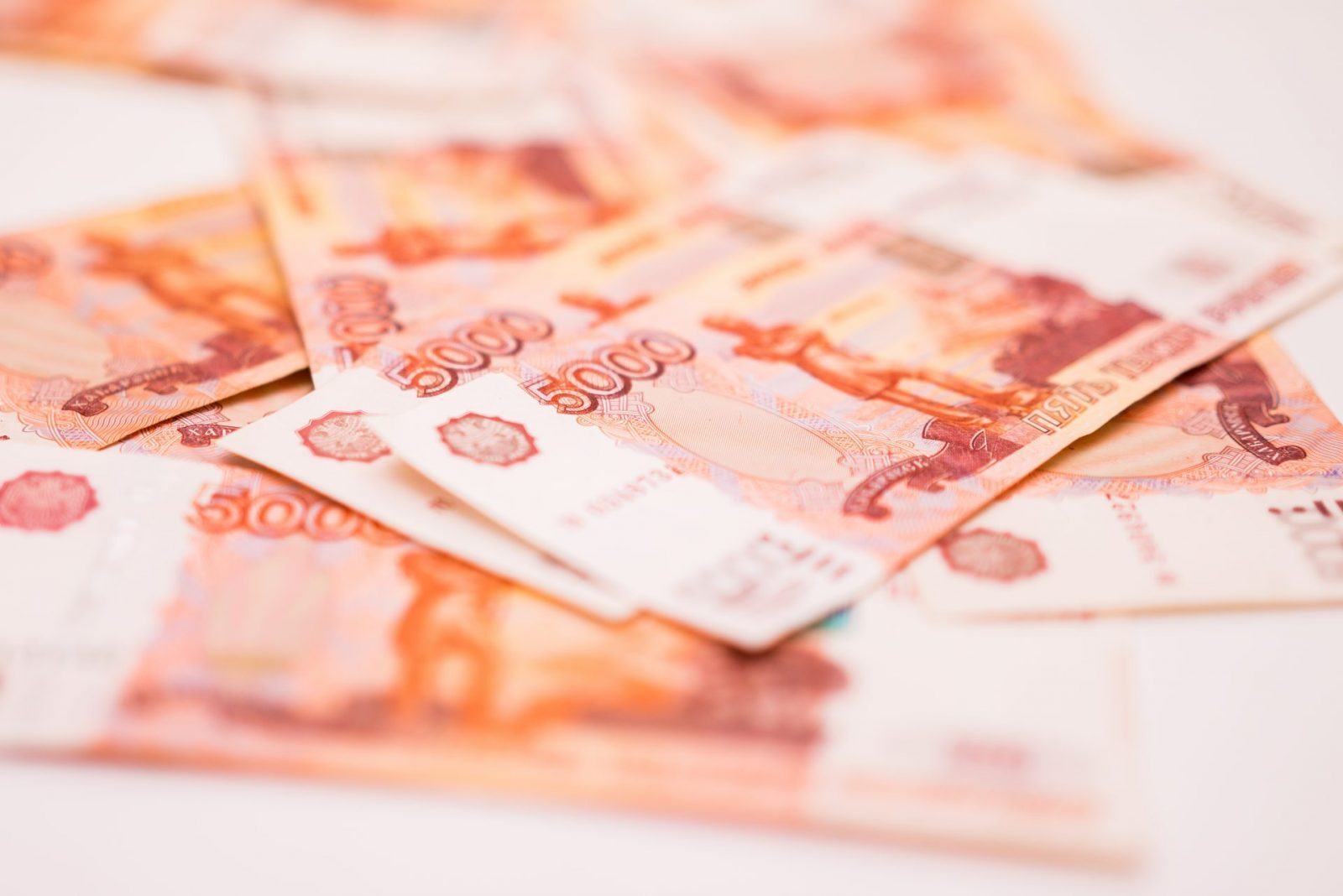 RUB (Russian ruble) Current Rate: RUB 66.1551/£1; RUB 40.9573/US$1
The Ukraine conflict continued to weigh heavily on Russia's economy in the past month, with growing sanctions on Russia from the US, UK and EU. The fall in oil prices has also hurt the ruble as oil is one of Russia's key exports. The ruble slid to new lows against the US dollar, prompting Russia to seek solace by agreeing to a 150 billion yuan currency swap with China. The move is expected to lessen Russia's dependence on the US dollar whilst also strengthening trade ties with China.
While China's move towards a free-floating currency appears to be on track, Russia's own goals of a free-floating ruble in January 2015 appear to be under threat and the Central Bank of Russia has had to increase measures to help keep the plan afloat, such as launching foreign exchange repurchase auctions in an attempt to stem dollar outflow from the country.
Looking ahead, the outlook for the ruble is uncertain, especially against sterling. Although the Russian currency can potentially enjoy relative strength against sterling weakness, it is expected that the Ukraine crisis and its related effects will spell more trouble for the ruble next year. Given the volatility of the situation, investors should be wary of significant fluctuations that may occur in the sterling-ruble pairing, and plan their currency strategies in advance to mitigate as much risk as possible.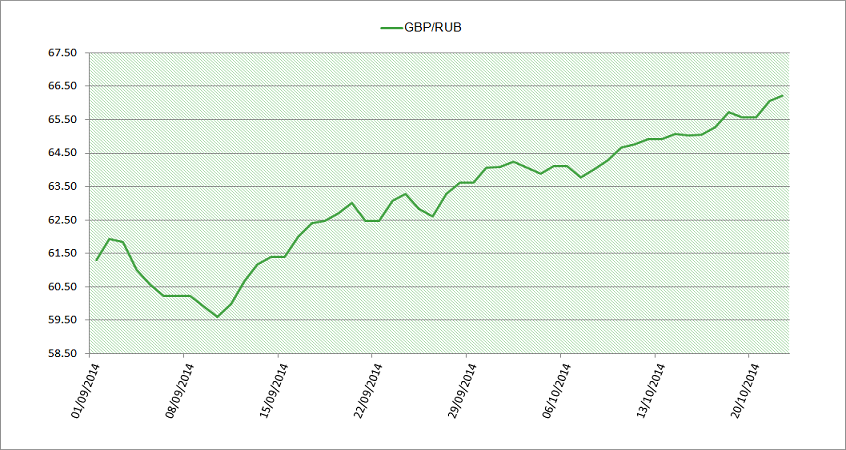 Rate forecasts for GBP/RUB:
| | |
| --- | --- |
| Time Length | Rate |
| 1 month | 62.3757   |
| 3 months | 62.1208 |
| 6 months | 62.3420 |
Forecasts accurate from 22 October 2014. Data taken from Reuters' poll.
Data sourced from GBP/USD and USD/RUB cross.
If you want to get a handy newsletter in your inbox every Monday, Tuesday, Wednesday, Thursday and Friday, you can subscribe to our daily currency note and read through the archive. It is completely free to access and includes a summary of the previous day's events as well as the economic calendar for the day ahead. Importantly, we consciously strive to present currency movements in context so you not only understand what is happening, you can appreciate what this means and how it could affect your business's profit, margins and bottom line.
For more on currencies and currency risk management strategies, please get in touch with your Smart Currency Business trader on 020 7898 0500 or your Private Client trader on 020 7898 0541.