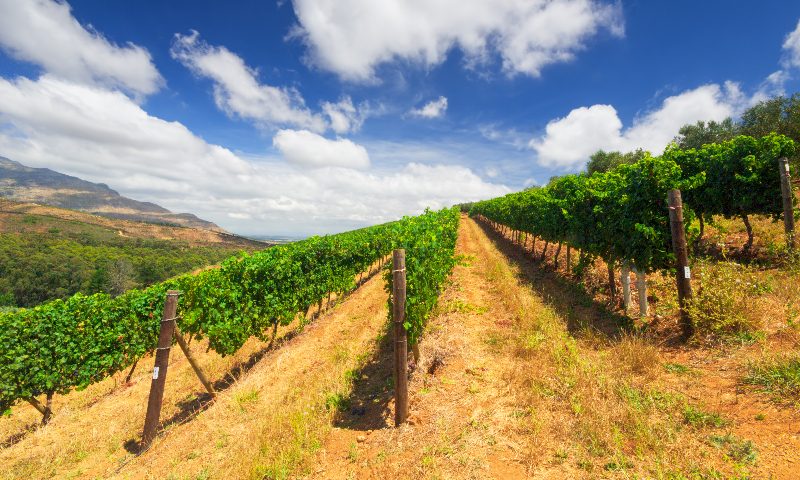 The South African rand has fallen yet further this week, yet a poor harvest and political infighting are preventing exporters from taking advantage
The rand fell 3% against the dollar on Tuesday and that continued into Wednesday, the drop being blamed largely on a police investigation into finance minister Pravin Gordhan and his running of South African Revenue Service.
The fall in the value of the currency should have seen exports rise but South African has also been suffering a damaging drought.
This time last year you could get ZAR 11.5 to the USD 1, and now you can get 16. The weakness in the rand is largely be blamed on the suspicion that Jacob Zuma's government, riven by political infighting, is unable to sort out the country's economic problems. Quoted in the Financial Times, one analyst said: "If South Africa was not struggling with political dynamics, we could be in a much lower dollar-rand rate". Mr Pravin is widely regarded as a credible finance minister and his reappointment to a post he held from 2009 to 2014 was strongly supported both by unions and business.
The lift in commodity prices in February should have been good news for the rand. Falling demand saw exports fall from ZAR 88 billion in December to ZAR 71 billion in January, a drop of 18%, but the rise in commodity prices was good news for a country that exports iron ore, gold and coal.
Its food exporters are being hit by the weather, however. South Africa has been suffering the worst drought since weather records began in 1904, which has wrecked the grape harvest. South Africa exports nearly half a million tonnes of wine each year, the sixth biggest producer in the world. Normally a bad harvest has the silver lining of pushing up prices for what is produced, but South African wine is generally regarded as a budget option anyway, in its main markets of the UK, Germany and the Netherlands, so a higher price might simply see purchasers opting for other regions.
The South African Reserve Bank meets tomorrow (Thursday) and is expected to raise rates to 7% despite the weak economic growth.