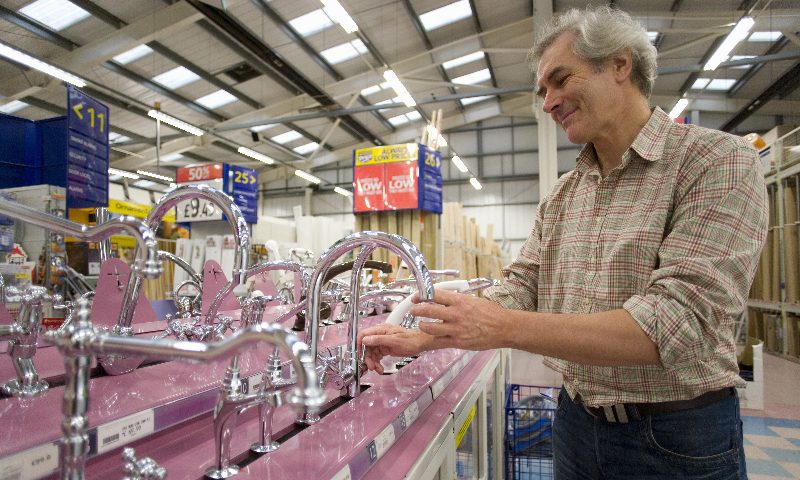 Plumbing giant Wolseley sheds UK jobs
The world's largest plumbing supply company is closing 25 UK stores and cutting 300 jobs as government funding for commercial and industrial projects dries up.
Based in Reading, England and listed on the FTSE 100, Wolseley has more than 40,000 employees worldwide. Its main business is in the US where it trades under the names Ferguson and Build.com with 22,000 employees and revenues of £8,337million. In the UK it has 6,000 employees and £1,987million revenue under several brand names including Plumb Centre and Pipe Centre. It is branches of these brands that will be cut as the company counts the costs of stalled projects.
The company has been earning increased revenues in recent years from government incentives to insulate houses, and with the repairs, maintenance and improvements (RMI) markets helped by a trend to renovate homes rather than move. In a statement yesterday, however, CEO Ian Meakins said: "In the UK, repairs, maintenance and improvement and social housing markets were challenging and we are stepping up cost control initiatives". The larger scale projects for industrial, commercial and government clients have also been hit, falling 6% year on year, according to a company statement yesterday.
Foreign exchange rates also played a significant part in the company's global performance, with Wolseley's business in North America affected: "Industrial markets in the USA and Canada remained challenging as a result of lower oil prices and the impact of the strong dollar on US domestic manufacturing."
On the whole though, revenue of £6,795 million was 5.9% up on the previous year on a like-for-like basis, with the company able to report higher revenues due to foreign exchange movements: "Foreign exchange movements increased reported revenue by £78 million and trading profit by £11 million. At exchange rates of USD1.45 and EUR1.28, trading profit in the second half last year would have been £22 million higher."
Scandinavia makes up another large part of the business, with revenue of £1,863 million last year and some of the largest building material brands in Denmark, Sweden and Finland trading under Stark, Silvan and Beijer. By keeping costs and staffing down Wolseley says, it kept gross margins consistent: "Trading profit of £23 million was £3 million (14.5%) ahead at constant exchange rates, and £1 million ahead after unfavourable exchange rate movements."