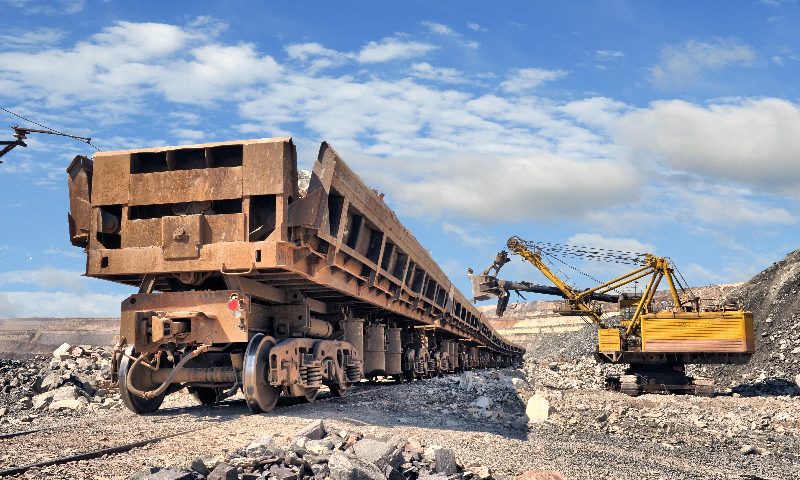 Oil and Iron Prices Rise Sharply
Oil prices hit $40 for the first time in a year on Monday, just one of several commodities to pick up in price. Iron ore prices also grew by 19% yesterday in the highest ever one-day rise, following a commitment from the Chinese leadership to stimulate demand.
Some Western analysts, however, are urging caution. Goldman Sachs says that with far too much supply still available and demand static, far from being on an upward trajectory, oil prices have yet further to fall. Producers, said the bank, would seize the chance of the temporary higher prices to make money, leading to further oil oversupply that would be "self-defeating", once again sending prices crashing down towards $20.
The sudden rise in the iron ore price on Monday was caused by steel mills stocking up ahead of China's summer construction period, iron being the main ingredient of steel. Hopes for a pick up in Chinese construction were fuelled by the Chinese Premier announcing a growth target of 6.5–7%, ahead of most market projections.
Building material demand was the engine of rising commodity prices during China's last construction boom too, and news that it could be revving up sent the AUD-USD rate into overdrive. Smart Currency Business CEO Charles Purdy explains: "As a key exporter of commodities to China and the world's biggest iron ore exporter by far, the rapid price rise for Australia's iron ore sent the Australian dollar (AUD) shooting up against the US dollar, from USD74.00 to USD74.85."
Copper and nickel prices have also risen in recent days, but several analysts poured cold water on hopes for a long-term commodity price recovery. Analysts at Credit Suisse were not predicting a property boom in China despite the promises of Chinese leaders, while Goldman Sachs' head of commodities research said that the sudden iron ore price rise was simply down to a temporary shortage of steel which would also soon be oversupplied again.
Written by Rachael Kinsella | 08/03/2016