More evidence of slowing economic growth in run-up to UK Budget
By Smart Currency March 14th, 2016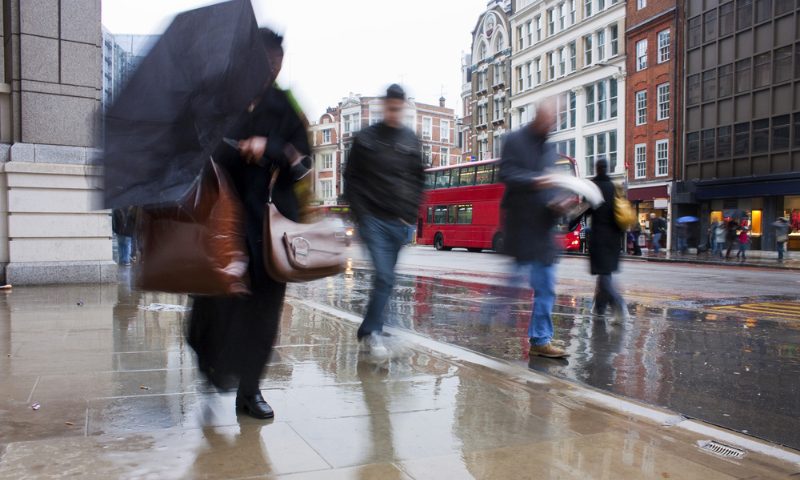 More evidence of slowing economic growth in run-up to UK Budget
UK economic growth is slowing down, the retreat led by London, according to a regional Purchasing Managers' Index (PMI) by Lloyds Bank. This comes fresh off the heels of the International Monetary Fund (IMF)'s recent warning of 'global economic derailment'.
The UK hit a 34-month PMI low of 52.8 in February, and every UK region – bar the North East – saw weaker PMI figures. Although any reading above 50 indicates growth, the drop reflects a slowdown in economic expansion.
The PMI reading for London fell to 52.2, a significant drop from 56.4 in January, resulting in a three-year low for the capital, according to the survey.
Given that businesses deal directly to current market conditions, the PMI is a key indicator of economic growth. Trepidation on the part of purchasing managers would suggest problems in the economy.
UK Chancellor George Osborne aims to balance the budget by the end of Parliament, and these latest findings will contribute to the pressures that he faces in his upcoming Budget. "My message in this Budget is that the world is a more uncertain place than at any time since the financial crisis. We need to act now so we don't pay later," says the Chancellor, who is delivering his Budget report on Wednesday.
The rate of UK economic growth has missed the mark set by the Office of Budget Responsibility (OBR). It expanded by 2.2% in 2015, down from the OBR's forecast of 2.4%. The OBR is expected to revise down growth for this year, from 2.4% to 2.2%.
The Chancellor is expected to announce further austerity measures in the form of cuts in public spending, to 'attract more investment and export more'.
"The Government needs to create more opportunities for facilitating UK exports," says Carl Hasty, Director of international payments specialist Smart Currency Business. "The Eurozone is the UK's largest export market, with its own economic woes – including the potential exit of the UK from the EU. UK businesses should consider exporting outside of the Eurozone as well, so as not to place all of its eggs in one basket."
Written by Yi Ling Huang | 14/03/2106