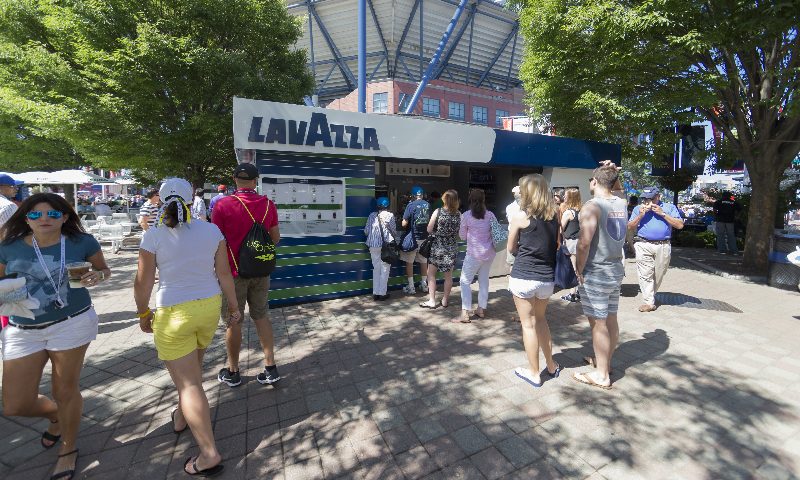 Italy's biggest coffee company has taken a big slurp of the French market as it aims for €2bn annual sales acquiring Carte Noire
Italian coffee company Lavazza has been given the green light by the European competition regulators to buy Carte Noire the French coffee company.
Based in Turin, Lavazza's €700 acquisition of Carte Noire from Jacobs Douwe Egberts gives it 20% of the French instant coffee market. Already the sixth biggest coffee roaster by sales, Lavazza plans to reach annual sales of €2bn by acquiring smaller rivals. It also bought Merrild, the most popular coffee brand in the Baltic states and Estonia, last year, and has distribution in 90 countries.
A fifth of Lavazza's turnover comes from the UK, where it supplies 50 million cups of coffee to Wetherspoon pubs each year. Wetherspoon made coffee a central part of its high street strategy last year when it offered free refills on its 99p coffees, claiming that regular coffee drinkers could buy a holiday in St Lucia each year on the saving from the traditional coffee chains.
While Lavazza has been expanding beyond Italy, it has also begun fighting a rear-guard action at home, where Starbucks announced last week that it would be opening its first branch within the next year, in Milan. Antonio Baravelle, CEO of Lavazza was a little patronising about the new opposition: "I don't want to be arrogant in what I say, but it is evident they are coming to a culture of coffee – and I am talking about coffee, not strawberry Frappuccino."
Lavazza's expansion is part of a general consolidation in recent years. Nestlé is still the market leader, but the mergers of smaller brands have begun to threaten their dominance. All are making good money on the back of favourable exchange rates and good weather in the coffee growing regions of South America.
Like most food commodities, coffee is priced in US dollars (USD). The worlds biggest supplier is Brazil, where the fall in the value of the Brazilian real (BRL) from a peak of 0.65 BRL/USD in July 2011 to just 0.26 BRL/USD recently has been a major boost to Brazilian coffee exporters. The depreciating currency has cut most of the production costs in dollars, but the price of coffee has also been dropping steadily for the past two years due to good harvests in Brazil. Arabica is now trading at around $1.48 per pound and Robusta at 98c. Vietnam, Indonesia and Colombia also have sizeable shares of the market.
Written by Rachael Kinsella | 11/03/2016
Image Credit | lev radin / Shutterstock.com