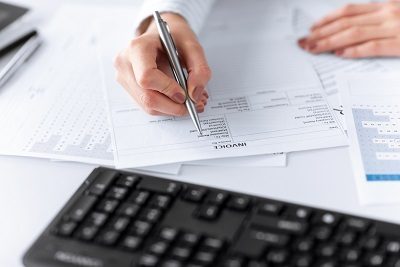 A healthy cash flow is vital to any business, but businesses that issue invoices to other businesses may sometimes find that they are not receiving payment promptly or early enough, causing cash flow issues.
These businesses may find that their problem can be solved with invoice finance, a form of funding that advances cash from unpaid invoices to businesses in advance of payment, thereby helping to ease their cash flow. It also helps a business know when it will be paid upon the issuance of an invoice – allowing the business to engage in more accurate financial planning.
Myth 1: Invoice finance is only used by businesses in financial trouble.
Fact: Although invoice finance is key in helping businesses with cash flow problems to obtain the funding needed to keep afloat, it can also be useful for businesses that are thriving. Receiving advances from unpaid invoices on time means that a business will have more in their coffers – these are funds that can be used to finance business growth.
Myth 2: Invoice finance is only available to small/large businesses.
Fact: Invoice finance is available to businesses in a wide size range. It is often not the size of the business that matters, but their sales ledger. For instance, a company that has one client can be a risky proposition for an invoice finance company, as any defaults on payments would mean that the finance provider is not able to offset the non-payment against other invoices.
Myth 3: Having an invoice finance facility will mean extra work for my business.
Fact: Businesses can choose between two broad types of invoice finance, factoring and invoice discounting. Invoice discounting involves collecting payment of invoices of your own accord, whereas fact ring involves the provider collecting payments on your behalf.
Myth 4: Having an invoice finance facility means losing credibility in front of my existing and prospective clients.
Fact: Using an invoice finance facility if necessary is good business sense. We have heard of cases where a company is nervous about letting a client know about the invoice finance facility – only to find out that the client also has a similar service in place. Even so, businesses that require a confidential service can opt for confidential invoice discounting. This allows them to deal directly with clients, who need not know of the facility.
Myth 5: Opting for invoice finance means being saddled with a contract that I may not need.
Fact: While invoice finance contracts can benefit some businesses, others may benefit from one-off transactions – this is commonly known as 'single invoice finance'. Single invoice finance gives businesses that do not require a steady stream of advances the freedom to obtain advance funding on an ad hoc basis.
Myth 6: Invoice finance can help my business to grow, but not internationally.
Fact: Invoice finance is not relegated to just domestic transactions. One type of invoice finance is trade finance, which allows an exporter to obtain advance funding on an invoice. This helps the exporter to finance the operations leading up to the provision of the goods or services in question. Cash flow problems can sometimes be a significant deterrent for a business wishing to make an international trade – invoice finance can facilitate the transaction.
Smart Currency Business is partnered with invoice finance providers who focus on different types of clients and problems. For more information, please contact us by calling 020 7898 0500 or emailing info@smartcurrencybusiness.com