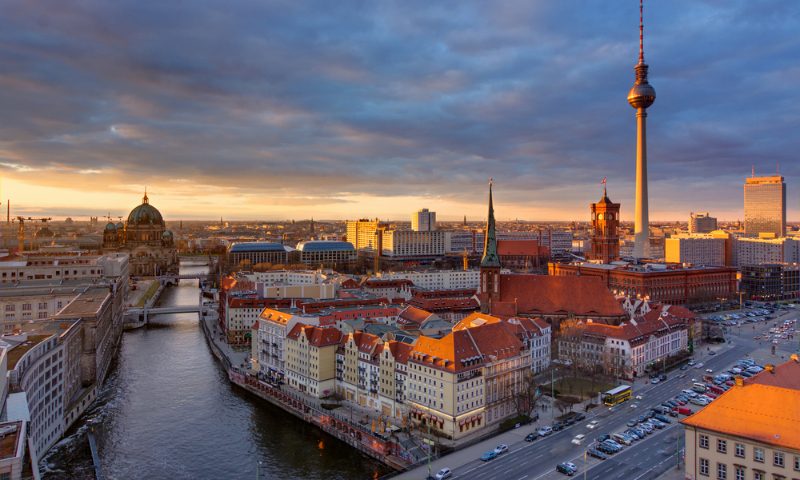 German factory order decline puts pressure on ECB
German factory orders slumped by 0.1% in January, demonstrating that even the powerhouse of the Eurozone is not susceptible to global drags on growth. The figures were better than the expected forecast of a 0.3% drop, helping to negate any effect on the GBP-EUR or GBP-USD currency exchange rates.
Although the health of the German economy – typically the star performance of the Eurozone – is not reflective of the area as a whole, it has not been free from the declining growth that has pervaded the rest of the region. Added burdens such as the VW emissions scandal that came to light in September 2015 and losses at Deutsche Bank, Deustchland's largest bank, have cast a pall over the Eurozone's star performer.
Added to this are the Eurozone's seemingly perennial inflation woes. The inflation rate fell into the negative territory in February, registering at -0.2%, compared to the previous month's figure of 0.3%. The difference between current levels and the European Central Bank (ECB)'s target of just under 2% weighs heavily on the central bank.
Although today's factory order data emerged better than expected, the slowdown is one of many indicators that have pushed major European stocks lower this morning. This will add pressure on ECB President Mario Draghi to expand its quantitative easing programme.
"Economic reports that may not have a direct impact on the performance of the euro can still make up a larger raft of data that could affect ECB policy," says Charles Purdy, CEO of international payment agency Smart Currency Business.
The central bank is currently injecting €60bn a month into the economy, and is expected to announce the provision of additional stimulus on Thursday. "Any surprises from the ECB could affect euro markets," adds Purdy.
Written by Yi Ling Huang | 07/03/2016