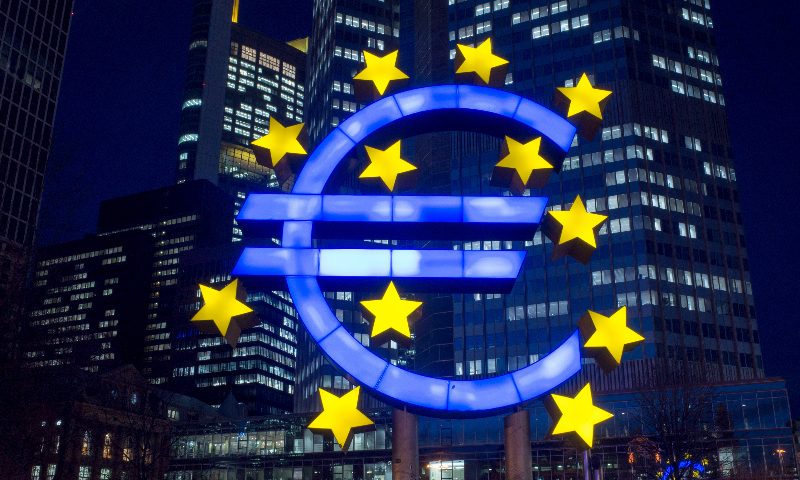 A warning that Eurozone interest rates could go lower has pushed the EUR-USD down this morning
The value of the euro fell this morning after a member of the European Central Bank's executive board said that interest rates could come down further.
Following Peter Praet's comment that a further cut "remains in our armoury", the euro fell from USD 1.1337 to below USD 1.1258, losing the gains it made earlier in the week after the US Federal Reserve slowed this year's expected interest rate rises.
In an interview in La Repubblica newspaper published in Italy this morning, Mr Praet said they had needed to produce a strong package of measures when announcing the ECB rate cut last week due to "external shocks" and that while domestically conditions had improved, the Eurozone economy is still very fragile, and deflation too risky a prospect. External factors could still push inflation down further if they didn't act strongly. He said that lowering the deposit rate further into negative territory had, in the past, efficiently eased financial conditions such as the exchange rate, while staying aware of the risk to bank profitability in doing so. He added that the markets were taking account of the way different monetary policies of world's major currencies "remain on different trajectories as they reflect fundamentally different domestic underlying conditions."
Asked if he believed there would be more cuts, Mr Praet said that he expected the key rates to stay at the present level or below for a long time and that we have not necessarily reached the lowest point: "If new negative shocks should worsen the outlook or if financing conditions should not adjust in the direction and to the extent that is necessary to boost the economy and inflation, a rate reduction remains in our armoury."
Mr Praet refused to be drawn on what else remains in the toolbox available to policy makers, but he did not rule out further QE or helicopter money, effectively the ECB giving people money: "The question is, if and when is it opportune to make recourse to that sort of instrument which is really an extreme sort of instrument."
The interview, reproduced on the ECB website, was in contrast to ECB president Mario Draghi last week, whose comments that further rate cuts would not be required has sent the euro shooting up.
While the falling value of the euro is not the ECB's target, said Mr Praet, the ECB QE programme (it rose to EUR 80bn per month last week), the exchange rate was a welcome by-product.