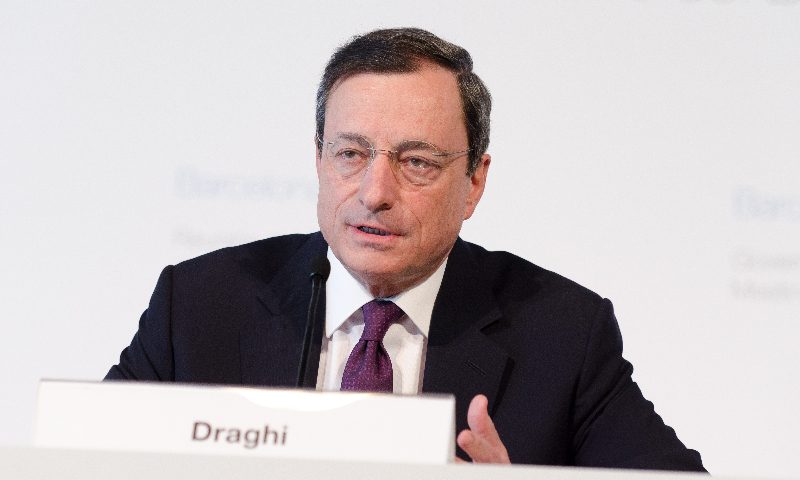 Euro drops, sterling rises and equities boosted as the ECB announces bigger stimulus measures than expected
As widely expected, the European Central Bank (ECB) today announced a further drop in its deposit rate to –0.4% today. What wasn't so expected was a drop in its headline interest rate from 0.05% to 0%.
Also announced, quantitative easing (QE) is expanding, with the ECB's current buying of €60bn of bonds per month rising to €80bn. The list of assets eligible for QE will now include non-bank corporate bonds issued in the Eurozone.
The ECB has also announced a new long-term bank lending programme called TLTRO to run for four years and allow banks within the Eurozone to borrow from their central banks at cheap rates. The intention of both the TLTRO and the lowered deposit rate is to encourage banks to pass lending on to households and businesses to spend.
The measures are being widely viewed as pushing stimulus to the limit as Mario Draghi, ECB president pulls out the big guns to drag the Eurozone out of its economic malaise which has included negative inflation.
The immediate reaction from the markets was a fall in the value of the euro as the GBP-EUR rate rose from €1.295 before the announcement to €1.303, while the euro dropped from USD1.095 to 1.085. There were sharp rises in European stock markets, with equity values leaping by around 3%.
However, In the following press conference Mr Draghi offered more downbeat inflation and GDP projections, with GDP forecast to be 1.4% in 2016 rising to 1.7% in 2017 and 1.8% in 2018. Inflation was projected to rise from its 0.1% in 2016 to 1.6% in 2018.
He said he did not envisage any further stimulus and by the end of the press conference the euro had recovered sharply, to EUR1.287 per GBP and USD1.104 per EUR.
The decision for enhanced stimulus has been viewed as a snub to German complaints, the German Bundesbank president Jens Weidmann being rotated out of a vote this month.
Smart Currency Exchange CEO Charles Purdy commented: "The ECB has signalled its firm intention to stop the slowdown in emerging markets and build Eurozone economies. It's more than most expected but the downbeat forecast suggest that, this is it for stimulus".
Written by Rachael Kinsella | 10/03/2016
Image credit: matthi / Shutterstock.com