Case study: Rebecca Bevington-Smith, Financial Controller at Heavy Duty Designs
By Smart Currency March 30th, 2017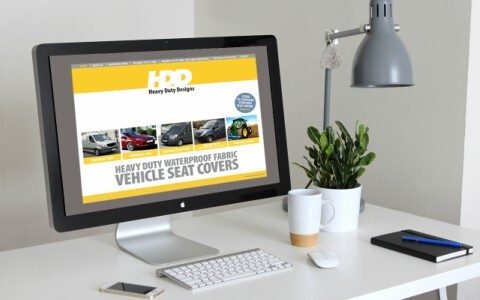 The challenge
We design our seat covers here in the UK, but everything is manufactured in China. This means we need to pay our suppliers in US dollars. We used to process our payments through our bank. A major downside of this was that we didn't know how much each transaction would cost us before we entered into it or what our exchange rate would be.
Then, when the pound started dropping, we weren't making the same profits anymore. It was worrying. To be honest, we thought we couldn't do much about it and were at the mercy of the markets. I remember when it dropped below 1.5. I spoke to people from other businesses and they all said the same, that no one had expected anything like this to happen.
The solution
When Smart Currency Business got in touch with us, we realised that we could have more control over the rates we pay. They told us about their payment solutions for businesses like ours. Luckily for us, when the team first spoke to us, sterling's decline had only just begun.
Smart Currency Business told us how to protect the margin we require. It's nice to make an extra gain in the currency markets but that isn't our business, we sell vehicle seat covers, and we need to sell them at a profit. If our profit got wiped out, we would get into serious trouble.
I really appreciated that the currency specialists met with us and explained in detail how forwards could fit into our strategy. At the time, currency risk management was a new concept to us and I didn't know much about forward contracts. I used to think that when you want to lock in an exchange rate, you'd have to buy the full amount of currency outright.
With forward contracts, we can now make a number of draw-downs up to the full value and term of the contract. We first locked in the GBP/USD rate in March 2016, so when drawing down the funds nearly a year later we still benefitted from the pre-Brexit-vote exchange rate. We weren't sure if we were doing the right thing at the time, requesting forwards for such large amounts of dollars, we just wanted to protect ourselves from making a loss. It turns out it was the best thing we could have done. We saved money and so did our customers because we didn't have to implement crazy price increases. (I've since discovered that some businesses raised their prices three times in the year to keep up with the exchange rate!)
When we wanted to know a bit more about how we could buy dollars when the rate moves in our favour, Smart Currency Business told us about limit orders. We now use these to buy dollars if the rate hits our preferred rate between the time when we place the order and when the payment is due. That can be at any time because the FX market is live 24 hours from Sunday night to Friday night. We could never monitor the markets all the time to benefit from favourable market moves, so Smart Currency Business do this for us.
With all of this, Smart Currency Business has helped us find a solution that meets all our requirements. We decided that a mix of forward contracts, limit orders and spot transactions would give us the right level of protection, while still allowing us to make a gain when markets do move in our favour.
What I value the most about Smart Currency Business are two things, one is the team's financial expertise, the other is how much flexibility the broad range of products and services gives us. For example, if we don't use the full value of our forward contracts we can roll it into the next contract once. And our dedicated Smart Currency Business trader calls us whenever there is a significant change in the market or a potentially market-changing event coming up.
The outcome
I sat down and worked out how much we would have paid if we had carried on buying currency through our bank at the time of each supplier payment. 2016 was incredibly volatile. Quite frankly, Smart Currency Business saved us most of our profit last year. Overall, as a business, we could have been so much worse off in 2016.