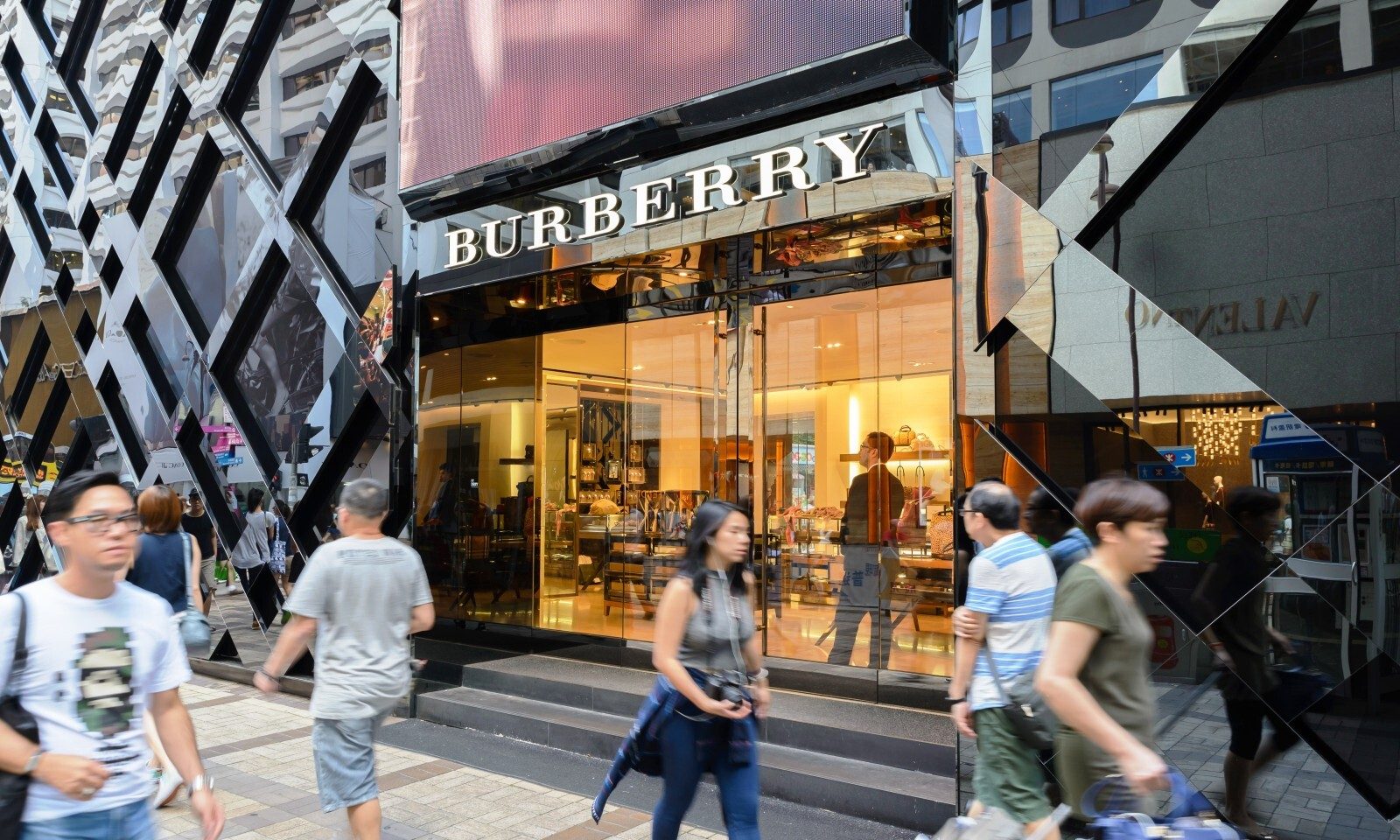 British fashion giant sees share value surge as unknown investor accumulates stake, as business counts cost of Chinese economic slowdown
British fashion company Burberry is preparing to defend itself against a potential takeover bid as an anonymous investor builds up a 5% stake. Burberry has been unable to discover who has bought the shares, and the stake has been maintained at slightly below the level required for disclosure of the buyer's identity.
While the finger has been pointed at rival luxury goods chain LVMH (Louis Vuitton SE Moët Hennessy), based in France, private equity investors could also be interested in a company with a market capitalisation of £6billion. This morning shares in Burberry have risen by more than 6% on the news.
Burberry is seen as ripe for potential takeover due to three main factors. Firstly it has suffered a loss in market share due to the slowdown in China, its biggest market where it makes a quarter of its sales. This led to a drop in its share price from above 1,900 pence last February to a low of 1,095 this January. Today it is up to around 1,450. Sales rose slightly in the latter end of 2015, however, and the company claimed to be pleased with its results, even as it implemented a £20million efficiency drive. Among its successful new products was an £895, military-style rucksack that was selling well in China.
Secondly, Burberry is known for its effective online offering and IT knowhow, which could be replicated by a takeover company. The third attractive factor for a likely investor is Burberry's lack of the protection afforded by a close family involvement, unlike many other high-end brands.
With more than 500 shops and concessions around the world, including 65 stores in mainland China, Burberry is a major export success for the UK. Burberry's financial report for 2014/15 showed that it made 38% of its sales (£938m) in Asia-Pacific, 35% (£869m) in Europe, Middle East, India and Africa and 27% (£648m) in the Americas.
Since that report, currency fluctuations, especially in the CNY-GBP exchange rate, has dented profits. The fall in the value of the yuan (CNY) over the past 18 months made exports to China more expensive. The rise in the value of the US dollar (USD) against the pound (USD-GBP) should help exports to the US, however, offering better potential for sales in an economy rising in confidence.
Alex Bennett, fashion business expert at Smart Currency Business said: "Burberry is a big beast, a huge luxury goods exporter for Britain. Although weakened over the past year by the slowdown in the Chinese market and currency exchange fluctuations, it represents a tantalising prospect for takeover. Exporters do better when sterling is weak, which is indeed the case in the GBP-USD exchange rate and whoever has been buying the stake in Burberry may be hoping to make up those lost Chinese sales in the USA. Any company, large or small, will find planning their export strategy easier if they use currency exchange strategies such as a forward contract."
Written by Rachael Kinsella | 08/03/2016
Image credit: TungCheung / Shutterstock.com